THE FLATS – Georgia Tech's Juanyeh Thomas (Niceville, Fla./Niceville) has been named to 247Sports' True Freshman All-America team as a kick returner.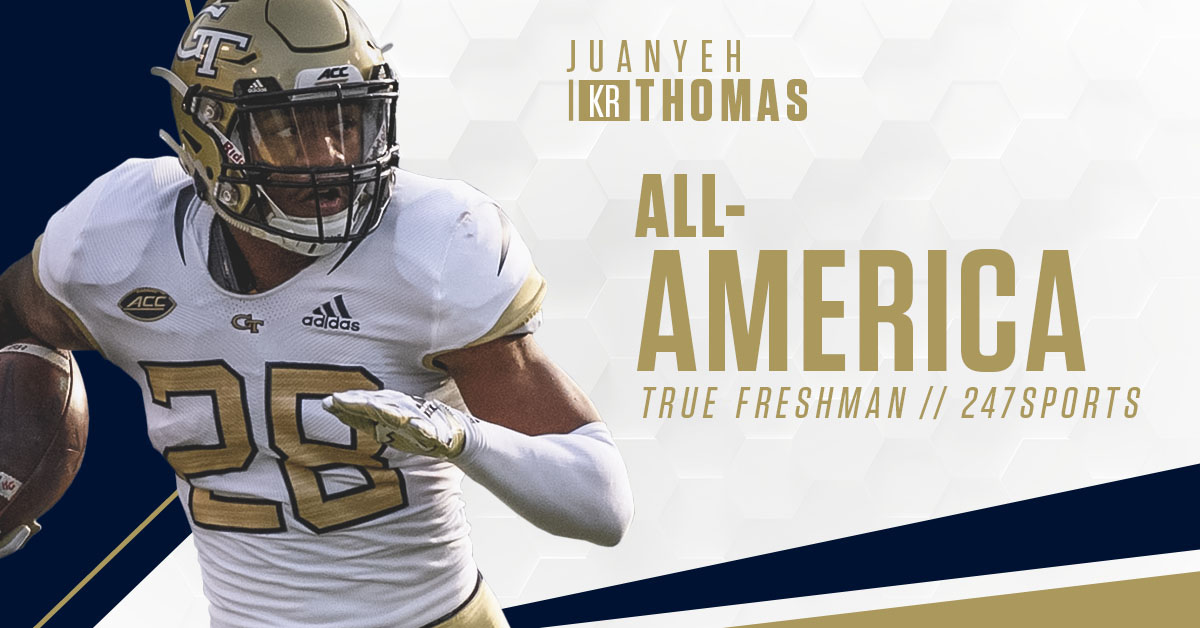 Thomas is averaging 25.5 yards per kickoff return as a true freshman, which ranks fifth nationally among true freshmen and 24th overall. He has returned two kickoffs for touchdowns (both over the final two games of the regular season – 77 yards vs. Virginia on Nov. 17 and 100 yards at No. 5 Georgia on Nov. 24), which is tied for second nationally overall and tied for the most by a true freshman. He had a third kickoff return for a touchdown versus Bowling Green (Sept. 29) negated by a penalty.
Thomas, who plays free safety in addition to returning kicks, also had a 95-yard interception return for a touchdown during Georgia Tech's 66-31 victory at Louisville on Oct. 5. His three total touchdowns rank seventh on the team, behind only quarterbacks Tobias Oliver (12) and TaQuon Marshall (11) and running backs Jordan Mason (7), Jerry Howard (5), Clinton Lynch (4) and Qua Searcy (4).
Thomas' selection marks the third-straight year that a Yellow Jacket has earned true freshman all-America honors, as offensive guard Parker Braun (Hallsville, Texas/Hallsville) and Pressley Harvin III (Alcolu, S.C./Sumter) received the recognition from ESPN in 2016 and 2017, respectively.
In addition to the true freshman all-America award, Thomas was also recently named first-team all-Atlantic Coast Conference by Pro Football Focus.
In other various all-conference accolades that have been doled out recently, Harvin III was named first-team all-ACC by ESPN while Braun and Harvin were named first- and second-team all-ACC, respectively, by the Associated Press.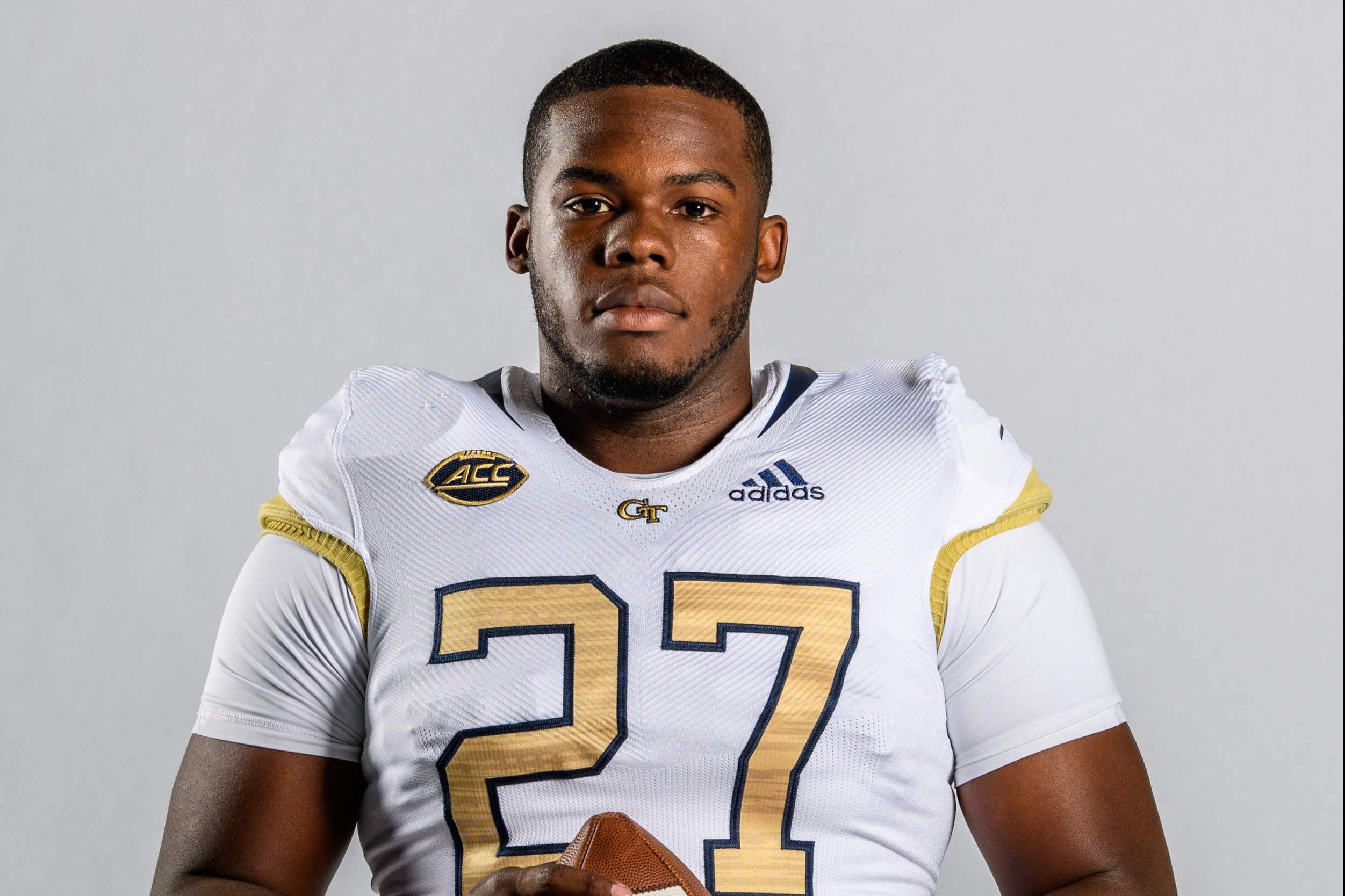 One of the nation's least-utilized weapons, Harvin III (above) would lead the ACC and rank 16th nationally with a 44.3-yard punting average this season but fell far short of the 3.6 punts per game needed to qualify for the official statistical rankings, thanks to Georgia Tech punting just 31 times all season (second-fewest in the nation). Fifteen of his 31 punts (including 13 of the last 17) were downed inside the 20-yard line, which helped Georgia Tech rank 11th nationally with a 41.0-yard net punting average.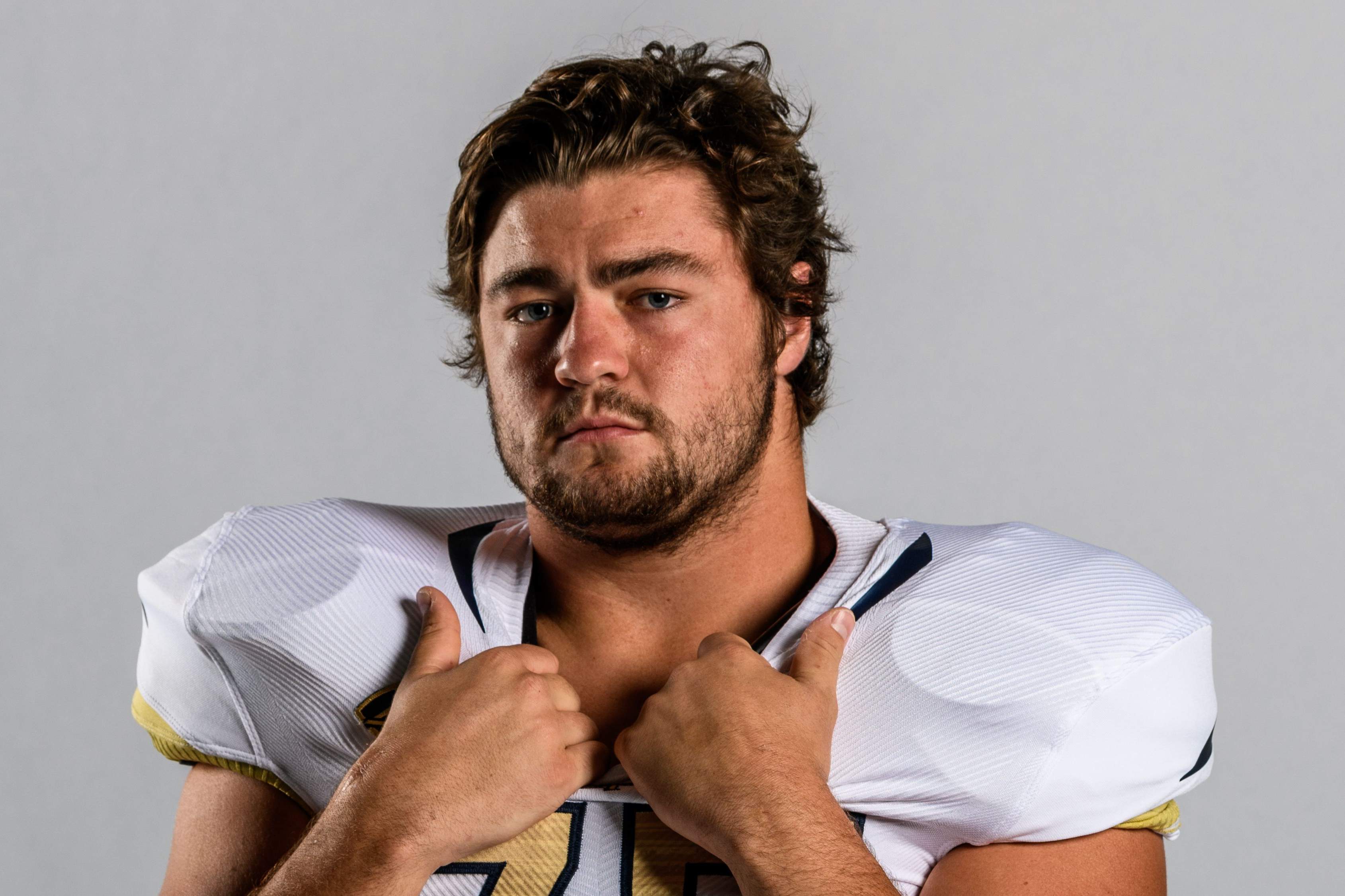 Braun (above) is the driving force behind an offensive line that has paved the way for the nation's No. 1 rushing offense (335.0 ypg) this season. The 6-3, 280-pounder started all 12 regular-season games at left guard (stretching his streak of consecutive starts to 31) and was twice named the ACC's Offensive Lineman of the Week, following Georgia Tech's wins at Louisville (Oct. 5) and Virginia Tech (Oct. 25).
Georgia Tech (7-5) makes its 20th bowl appearance in the last 22 years on Dec. 26 when it faces Minnesota (6-6) in the Quick Lane Bowl on Dec. 26 at Ford Field in Detroit, Mich. (5:15 p.m. – ESPN). The game will be head coach Paul Johnson's final contest with the Yellow Jackets, as he has announced that he is stepping down after 11 seasons at the helm of the Jackets. For tickets and travel information, visit ramblinwreck.com/bowl.
Fans can also make deposits now for 2019 season tickets, as a new era of Georgia Tech football begins under new head coach Geoff Collins. To learn more about Collins and make a $100 deposit on 2019 season tickets, visit ramblinwreck.com/coach-collins.
For the latest information on the Georgia Tech Yellow Jackets, follow us on Twitter (@GTAthletics), Facebook, Instagram or visit us at www.ramblinwreck.com.