Gameday Central | Digital Bowl Guide | Game Preview | Quick Lane Bowl Uniform Unveil | Day 1 Recap (Saturday, Dec. 22) | Day 2 Recap (Sunday, Dec. 23) | Day 3 Recap (Monday, Dec. 24)
By Matt Winkeljohn | The Good Word
It's kind of tough to know what to think Georgia Tech's offense will encounter when the Yellow Jackets play Minnesota on Wednesday in the Quick Lane Bowl, because the Gophers' defense has been about moving parts.
Add the fact that leading tackler Blake Cashman is skipping the game as the senior linebacker prepares to possibly be drafted by an NFL team, and that reports have suggested that perhaps multiple Minnesota players will be suspended for disciplinary reasons, and it's folly to try and peg what to expect.
The Gophers (6-6) finished middle of the pack nationally in total defense (No. 65 at 394.3 yards allowed per game) and their run defense was weaker than that (No. 76, 170.7 yards per game), yet, like the Jackets (7-5), they played some games wildly well and others not so much.
Minnesota was pesky in a 30-14 loss at No. 6 Ohio State, super stiff in a 41-10 win over Purdue, dreadful in a 55-31 loss at Illinois, and pretty darned solid in a 37-15 win over Wisconsin, the Gophers' first win over their archrival in 15 years.
The guy to look out for will be junior defensive end Carter Coughlin (No. 45), who led the Gophers with 9.5 sacks, 15 tackles for loss and four forced fumbles, on the way to earning second team all-Big Ten honors.
"They're like a lot of teams. They played some really good games, and they've had some games where they struggled," Tech's Paul Johnson said in preparing for his final game before stepping down after 11 seasons as the Jackets' head coach. "You turn on Purdue, they got after them. They waxed Wisconsin.
"They played Ohio State really close, and then there's games where they struggled, like us. Some games are better than others . . . they've got athletes. They're a Power 5 team and they've got some players."
Senior defensive back Jacob Huff earned honorable mention all-Big Ten recognition with 85 tackles, seven pass breakups and two interceptions, but the Gophers will definitely miss second-team all-Big Ten selection Cashman and his 104 tackles.
Minnesota typically plays with four down linemen, but Tech's not much worried about these kinds of details. They have goals, like finishing the season No. 1 in the nation in rushing. The Jackets are averaging 334.9 yards on the ground per game, ahead of No. 2 Army (312.5).
"That's a big thing, leading the nation in rushing and sending Coach Johnson out with a win is a big thing, too," said junior center Kenny Cooper. "TaQuon getting to 1,000 [rushing] yards a big thing."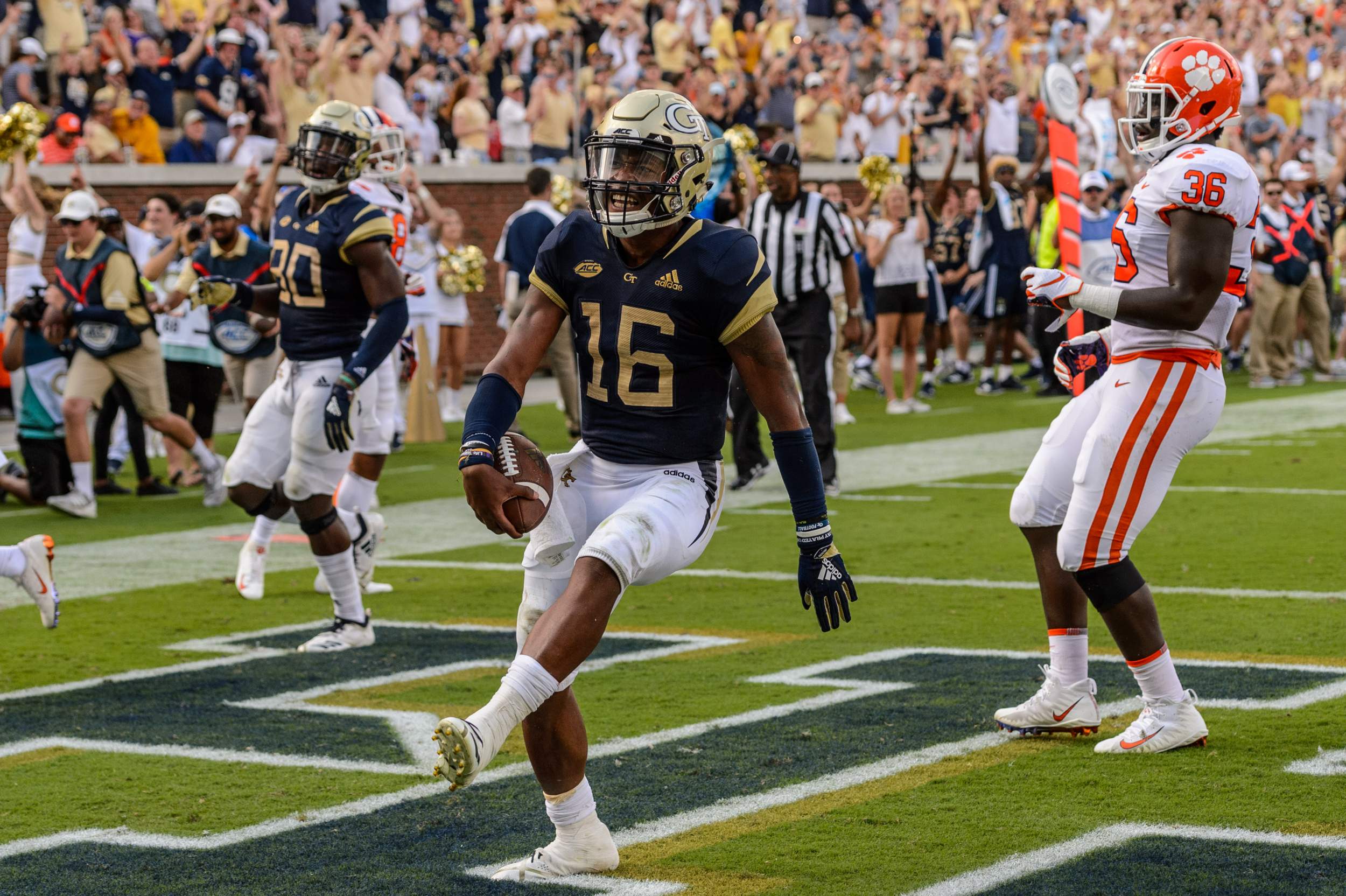 Yeah, that would be pretty cool.
Senior quarterback TaQuon Marshall will carry 896 rushing yards and 11 touchdowns into the game. With 104 yards on the ground, he would become the fourth player in Georgia Tech history – and the first signal-caller – with multiple 1,000-yard rushing seasons.
Marshall battled multiple injuries during the regular season, yet he's not too worried about setting the world on fire. He wants to win, and he's having a bit of a time processing the fact that his college football career is nearly over.
Oh, and he's tired of banging into his teammates, although the Jackets have not engaged in much heavy contact in practice recently.
"[We're] kind of tired of practicing against each other, kind of like the camp feel you have," Marshall said of his teammates and the lead-up to Wednesday's game. "But we're excited for this week, to get down to Detroit, just have a good time with the guys and hopefully come out with the W at the end."
Somebody joked with Johnson last week about calling a bunch of pass plays in his final game, to which he said in so many words, no.
"I want to win the game . . . We'll have a plan. We'll do some different stuff depending on how they play. [But] we're not going to re-invent the wheel."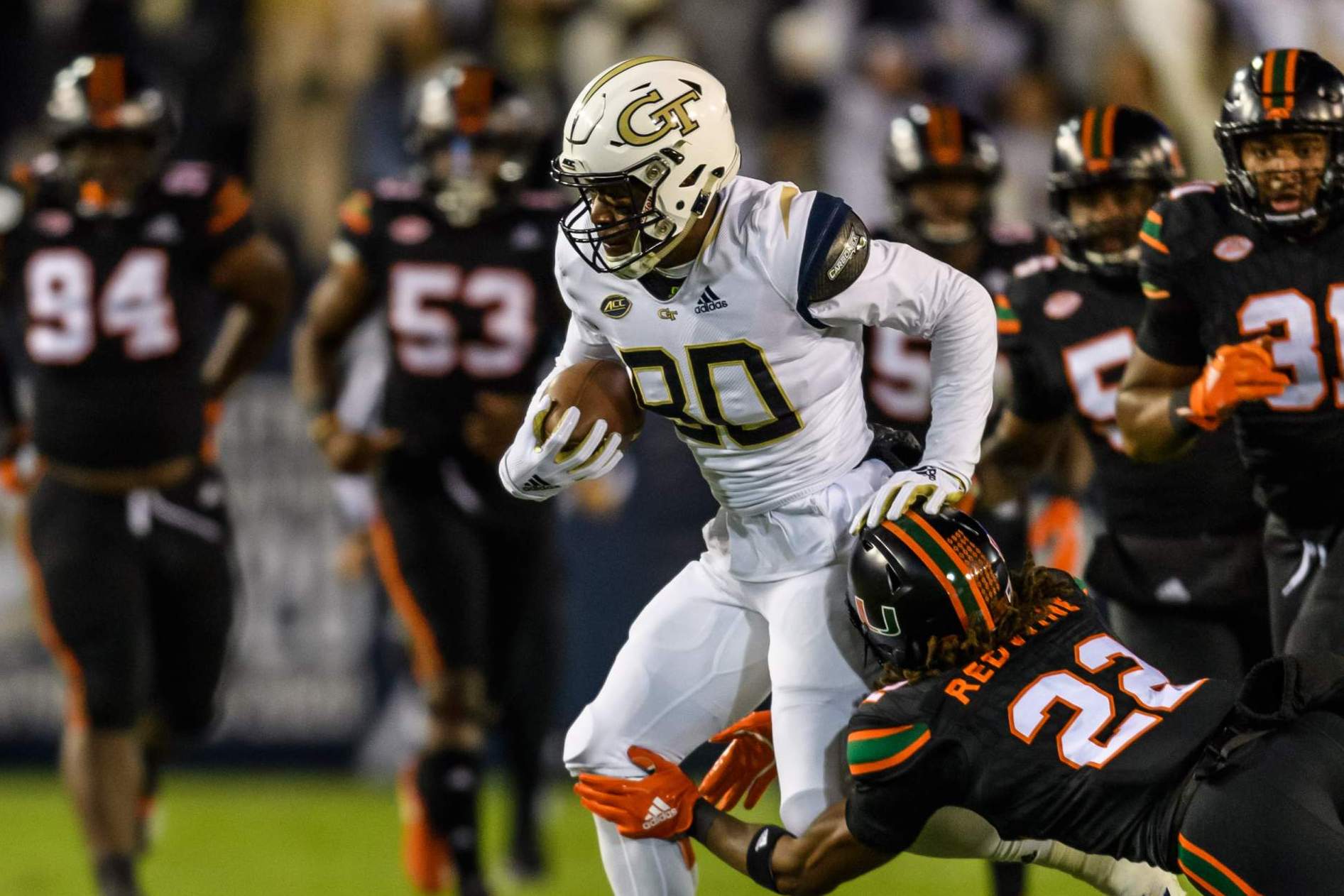 Wide receiver Jalen Camp (above) wants to win, too, and he's not expecting the Gophers to just let the Jackets run wild.
"Watching film on them, we see that they're very physical," he said. "We pride ourselves on being physical as well. So, we'll bring it to them and we expect them to do the same."
The Jackets had a couple days off to go home last week, and many of them traveled. Players returned to Atlanta on Friday evening, practiced Saturday morning at Rose Bowl Field and then traveled to Detroit, where, among their many activities, they attended Sunday's NFL game between the Lions and the Vikings.
Johnson was honored during that game at Ford Field, and the Jackets want to go out and bag him another win before he goes into retirement, which he said will begin by scrambling to his home in the North Carolina mountains to celebrate a late Christmas with family.
Tech players have done a little bit of celebrating in preparing for the Gophers. Practices have been more relaxed and seniors, in particular, feel different.
"When we made a big play we'd joke around, laugh, just try to have clean fun at practice, joking around with the coaches," senior A-back Qua Searcy said about preparations. "The pressure's still on, but we try to have fun. We know the days are trickling down, so [we want to] just go out there every day like it's our last."