By Matt Winkeljohn | The Good Word
If Marco Coleman keeps a bucket list, it's fluid in and out because when he was playing for Georgia Tech and afterward, he didn't give much thought to the idea of being a football coach.
But funny things happened after he hung up his cleats in the wake of a 14-year NFL career and then went into the financial services industry. And, now, here he is coaching defensive ends and outside linebackers for the Yellow Jackets with a serious pedigree – namely a national championship ring – at his former school.
He just couldn't get away from football, nor resist the magnetic lure of The Flats.
The 2019 version. It's been quite a journey! #EverydayChampions #TogetherWeSwarm pic.twitter.com/B5iDJa3fHX

— Todd Stansbury (@GTToddStansbury) January 13, 2019
It helped that his former coach at Tech, George O'Leary, testified for him.
"One of the things I found out about the financial industry is I was a coach, a financial coach. And through the experience, one of the things that I was told is to gather a niche. For me being a professional athlete, my niche was professional athletes, specifically football players," he said recently.
"And as I was going through these football players and I gained those guys as clients I found myself, OK, we've got those guys secure as financial clients and we're talking about football. I'm coaching them on steps and how to do different things as it pertains to football."
If you want to talk about a long and winding road, Coleman's your star.
He was ridiculously fast to the quarterback while playing for Tech from 1989-91, racking up 27.5 sacks in three seasons.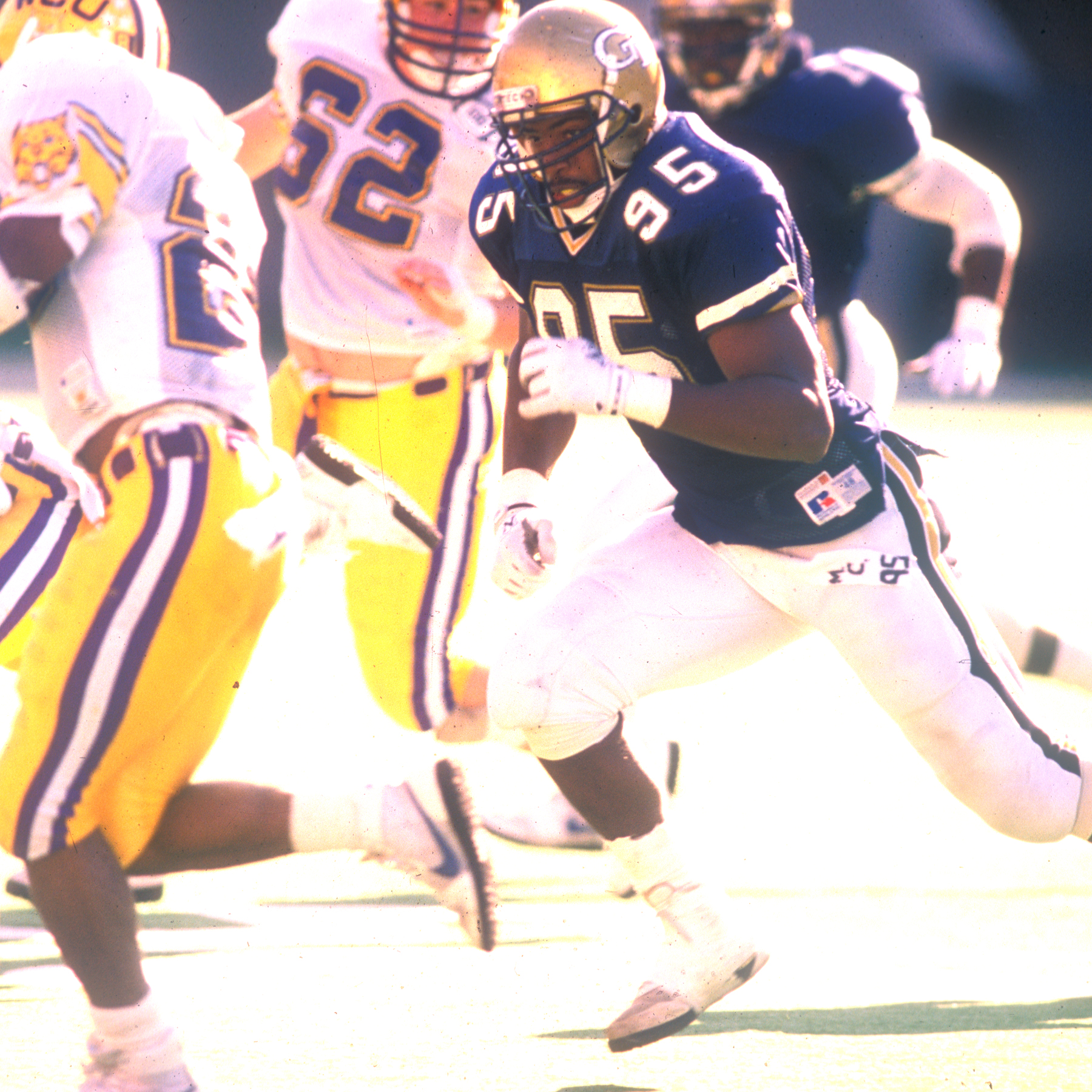 Marco Coleman had 27.5 sacks in just 34 games as a Yellow Jacket before becoming the No. 12 overall pick in the 1992 NFL Draft.
His path to coaching took longer.
After being drafted No. 12 overall by the Miami Dolphins in 1992, he played 14 seasons in the NFL with Miami, San Diego, Washington, Jacksonville, Philadelphia and Denver. He retired in 2005 with 66.5 career sacks, and laid low for a few years.
He did some work with Merrill Lynch, and eventually co-founded a financial services business – Matador Financial – in Ponte Vedra Beach, outside Jacksonville. He also completed degree work at nearby Flagler College.
But football kept pulling.
So, he returned to Philadelphia to serve a minority coaching internship with the NFL's Eagles early in 2017, and then had a stint as defensive coordinator at Mandarin (Fla.) High School in Jacksonville that fall.
Coleman realized that, "Everything is taking me back to the gridiron, and explaining things, coaching. So, I got into high school coaching, and went to the Senior Bowl and the [NFL] Combine and got more enamored with that process."
It was interesting that when Coleman said that to media members on National Signing Day, another new Georgia Tech assistant who was sitting next him, softly said, "Yeah."
Brent Key, like Coleman a former Yellow Jacket student-athlete, is new to the staff from Alabama. And he seems pleased that Coleman has an office down the hall. Key is confident that Coleman will help recruit top-shelf players and coach them up.
"I know what comes through here," Key said. "I mean, look at this dude: he's still flipping tires out there with the players, making all of us look … horrible."
That's a relative comment that requires context. Coleman remains fit and looks as if he could still play the game. He's past that, though, and wants to teach like he was taught.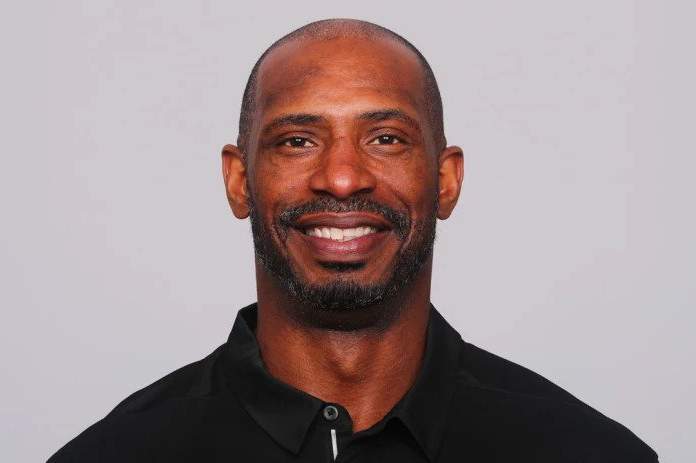 Coleman returned to Tech after spending the 2018 season as assistant defensive line coach for the Oakland Raiders.
"Once I set my sights on becoming a coach . . . it's always been a dream to come back [to Georgia Tech] and give back to young men the same direction that I received," he said. "To think that it was going to happen was another thing . . . I didn't know."
And here's where the O'Leary connection comes into play.
He was Tech's defensive coordinator under head coach Bobby Ross while Coleman played for the Jackets, a run that included Tech's Florida Citrus Bowl victory over Nebraska that sewed up the 1990 national championship.
O'Leary also was Tech's head coach when new head coach Geoff Collins was a graduate assistant in 1999-'00, and then tight ends coach in '01. George is still curiously involved in Georgia Tech football.
"Coach O'Leary is probably the middle man for everything that's going on around here right now," Coleman said. "I had him as a defensive coordinator, and had a strong relationship with him and that's where I gained my relationship with Coach Collins."
Indeed, three of Tech's new assistant coaches – Coleman, Key and Nathan Burton – played for and/or worked under O'Leary, like Collins.
Coleman is more than happy to be back at Georgia Tech.
"I had spoken to Coach Collins and didn't know exactly where it stood, and I think he actually had someone here, but I was just going about my business and then I got a call and they said, 'Marco, we want you here,'" he recalled. "And I said, 'I'm there. When do you want me there?' 'Can you come tomorrow?' I said, 'Yeah, I'm there.' I dropped everything . . . "