By Matt Winkeljohn | The Good Word
Georgia Tech is going bowling again, and Paul Johnson wants to talk about that and his team, not fuss about going to Detroit to play Minnesota in the Quick Lane Bowl the day after Christmas.
Having announced last week that he's stepping down from coaching at Tech after this month's bowl game, he's locked in on going out in style, and for him, that means making sure his players enjoy the ride.
"This game's not about me. It's about the players . . . and having a good time and enjoying the trip, and hopefully playing well and getting a win," Johnson said.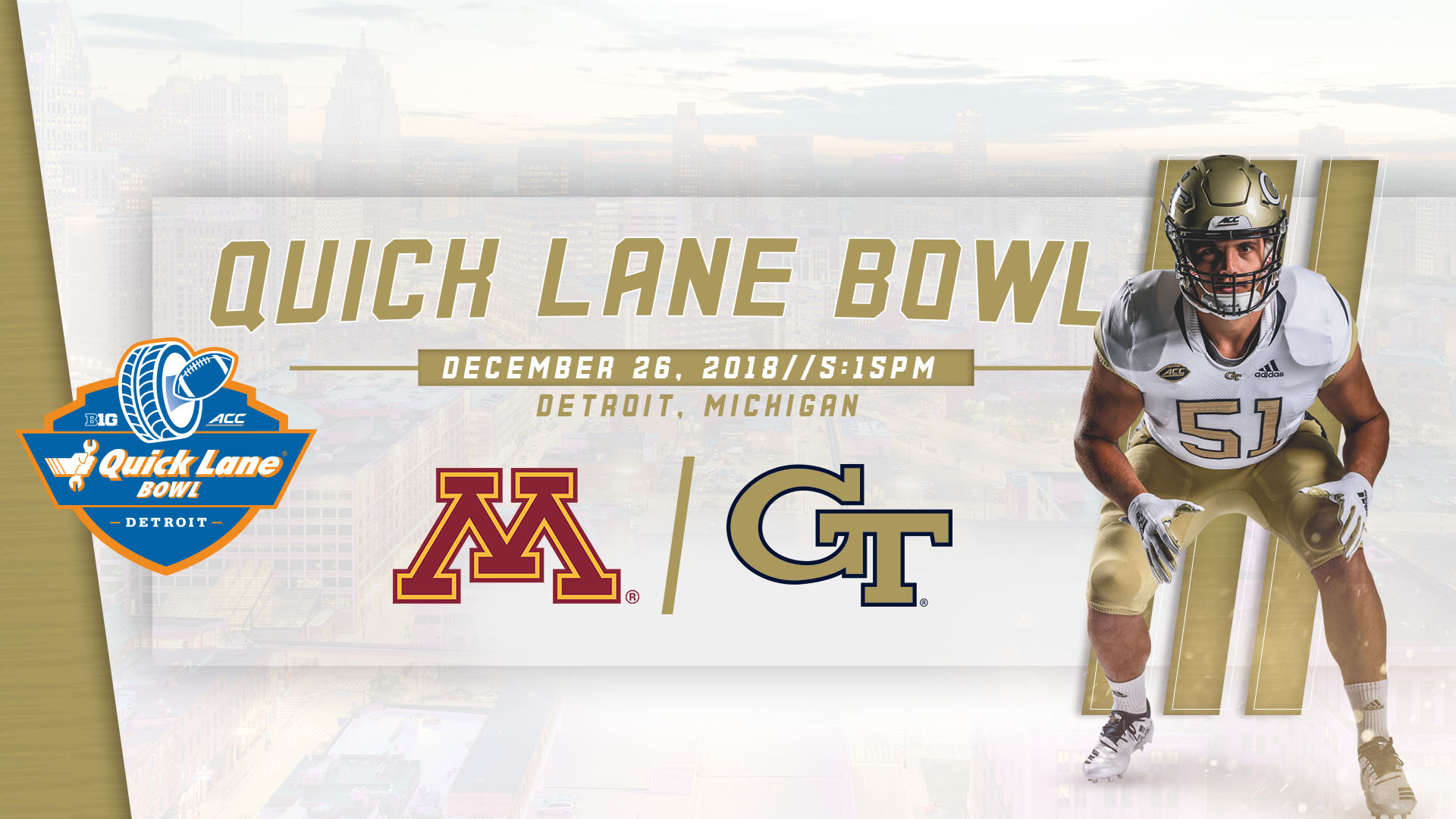 When word came down on Sunday that the Yellow Jackets (7-5) will play the Gophers (6-6) Dec. 26 at Ford Field, it was good news, despite some sentiment that Tech was shorted in the ACC's bowl pecking order given that a pair of teams that the Jackets beat wound up in the league's "Tier One" bowl games.
Johnson may not give a hoot about all of that.
Ford Field – the home of the NFL's Detroit Lions – is a domed stadium, downtown Detroit has been remarkably renovated in recent years and the Quick Lane Bowl has a remarkable reputation for showing the visiting participants and fans a great time while they're in the Motor City.
"It's indoors, so it's going to be warm weather," the coach said. "Like I told the players, you need to worry about the things you can control. I've heard some really good things about the bowl game in Detroit, and we'll make it fun for our players.
"Like I said, accentuate the positive. You could be going to one of those other games, and it could be 20 degrees. I lived in Annapolis. It can get really damned cold there, especially this time of year, and you're playing outside."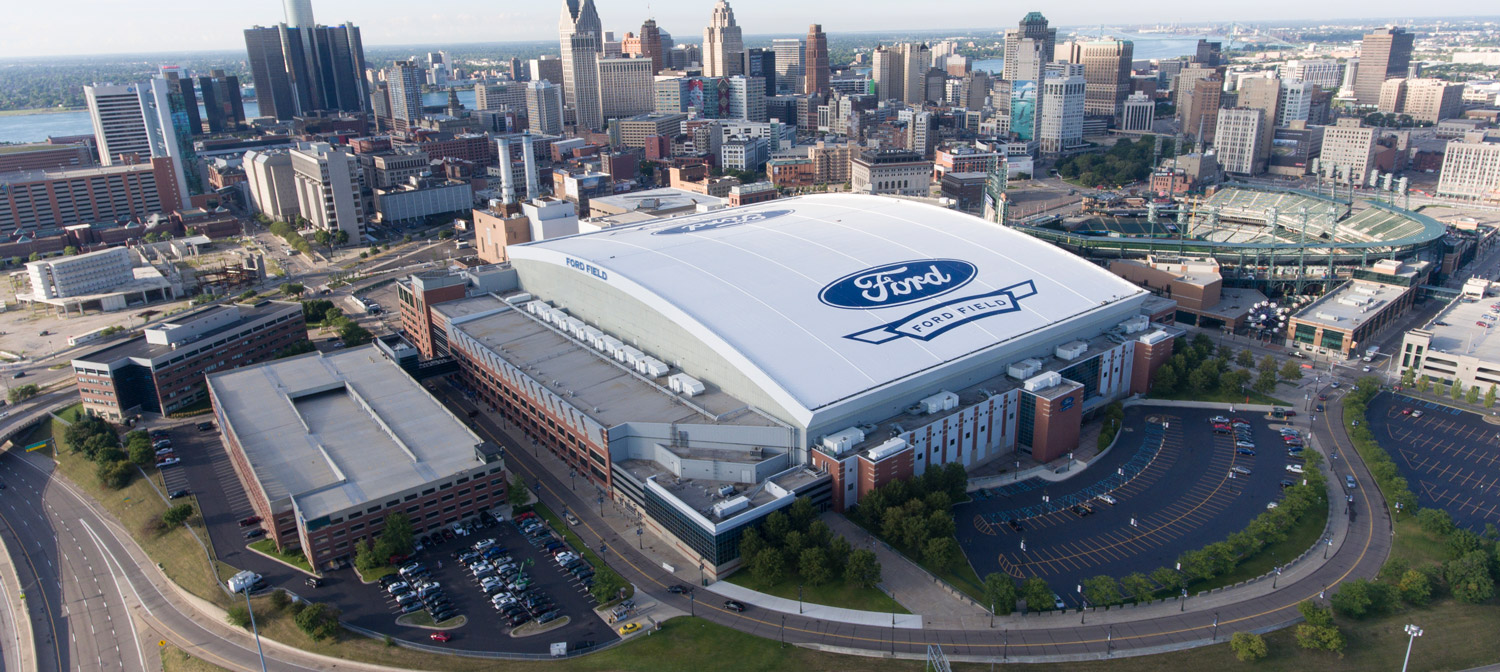 Minnesota will be an interesting opponent.
Head coach P.J. Fleck took over the Gophers two years ago, after the relatively young lad led Western Michigan to a 13-0 record before dropping a 24-16 contest to Wisconsin in the Cotton Bowl.
His second year featured a big moment early and a big moment late.
Fleck led Minnesota to a 21-14 win over Fresno State in the second week of this season, a home victory over the team that finished the regular season at No. 21 in the final College Football Playoff rankings.
The Gophers lost four-straight games in the middle of the season, by an average of almost 21 points per outing, then were wildly up and down over their last five games, including 24-point loss at Illinois and a 41-10 win over Purdue, which had just upset No. 6 Ohio State by 29 points.
But then they closed their season with a 37-15 win at archrival Wisconsin to capture the Paul Bunyan Axe trophy and end a 14-year losing streak to the Badgers.
"I don't know a whole lot about them. I did watch them a little bit on TV when they waxed Wisconsin," Johnson said. "I know they're very multiple. They've got a good team. It will be a challenge for us. I'm looking forward to it."
Final exams begin this Thursday at Georgia Tech, so the Jackets will practice sporadically over the next week, beginning with a workout on Saturday.
With the first signing period just a couple weeks ahead, Johnson will remain involved in recruiting as well as preparing the Jackets for the bowl matchup with Minnesota.
"I'll help any way I can . . . I've texted with a bunch of kids. Most of the kids that are coming here are coming here for the school. The school recruits the school," he said. "We'll probably have kids visit next weekend."
As for Tech's assistant coaches, they also remain actively involved in recruiting and bowl prep.
"I'm sure several of those [coaches] will [have the opportunity] to catch on [with the next head coach]," Johnson said. "I kept three guys [when hired at Tech]. They need to continue to do their job. They're under contract until July."