THE FLATS – Four more support staffers – football research and analytics coordinator Pat Boyle, analysts Joe Battaglia (offense) and Ronell Williams (defense), and brand manager Santino Stancato – have joined Georgia Tech's football program, head coach Geoff Collins announced on Friday.
All four of the Yellow Jackets' newest staffers come to The Flats after working under Collins for the past two seasons at Temple.
In his role, Boyle will collect and analyze data to assist in all aspects of the Yellow Jackets' football program, including game-planning, in-game strategy and recruiting. He performed similar duties as a strategic specialist at Temple in 2017-18. Prior to Collins' arrival at Temple in 2017, Boyle had spent the previous two seasons (2015-16) as a graduate assistant working in operations and strength and conditioning for the Owls while earning a master's degree in sports business. He also volunteered in TU's weight room during the 2014 campaign.
Boyle was a four-year letterwinner and two-year starter on the offensive line at Temple from 2008-11, earning first-team all-Mid-American Conference recognition as a senior in 2011. He also earned a slew of academic honors, including being named the 2012 PNC Male Student-Athlete of the Year, receiving the 2012 Owl Club Award and being a three-year member of TU's Athletic Director's Honor Roll. He was selected to play in the 2012 NFLPA Collegiate Bowl and played professionally for the Detroit Lions and Washington Redskins.
"Pat is an integral part of our staff," Collins said of Boyle. "He does a great job with analytics, game management, strategy and looking to think outside of the box and be innovative in everything that we do, to enhance every single phase of our football program."
A Baltimore, Md. native, Boyle earned bachelor's (2012) and master's degrees from Temple.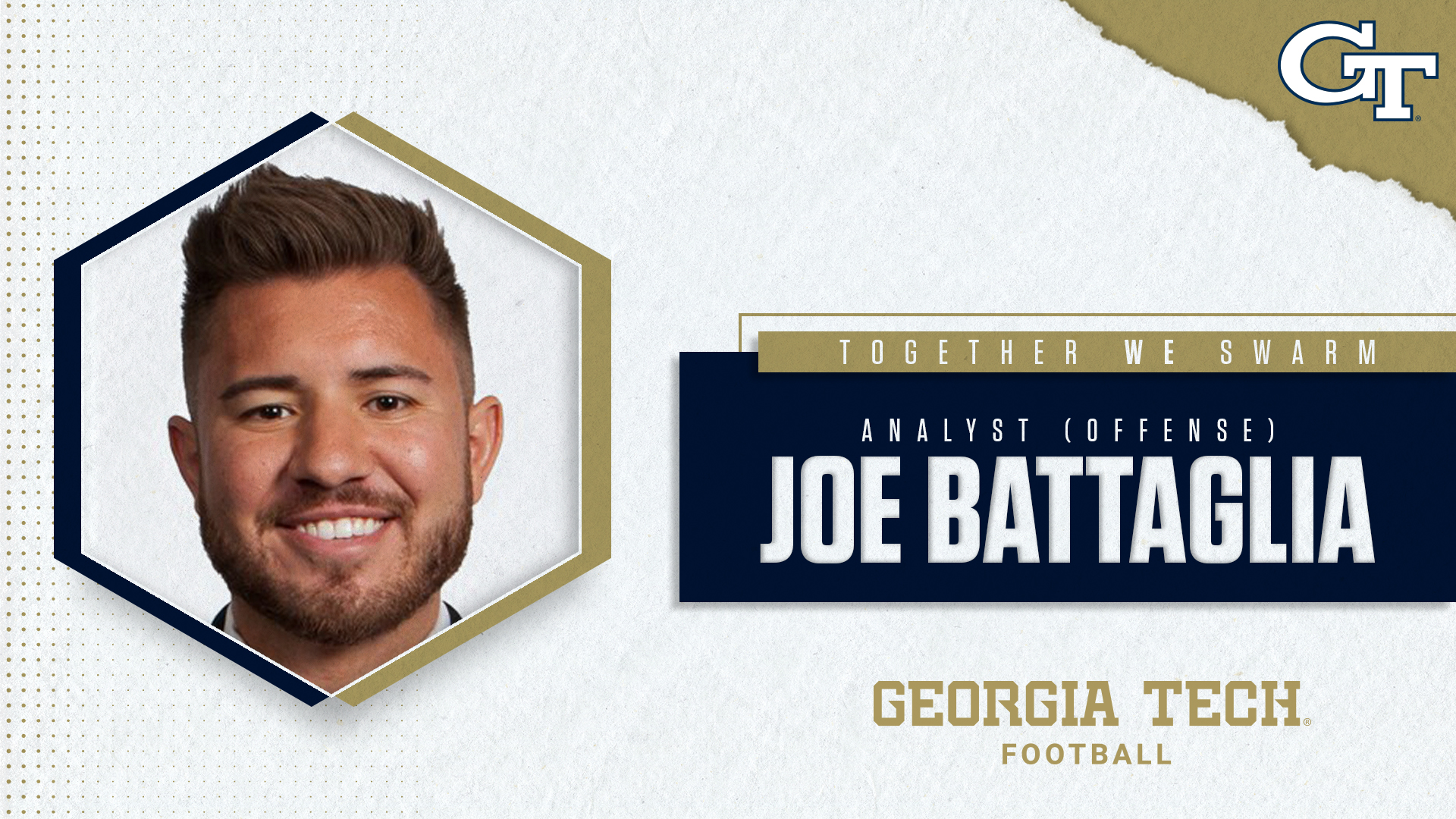 Battaglia moves into a full-time analyst role at Georgia Tech after spending the past two seasons as an offensive graduate assistant under Collins at Temple. He has also worked under Georgia Tech offensive coordinator Dave Patenaude for the past eight seasons, first as an undergraduate assistant at Coastal Carolina (2011-14), then as an analyst at CCU (2015-16) and a G.A. at Temple (2017-18).
During his time at Temple, the Owls posted two of the three highest single-season passing totals in school history and scored the most points in school history in 2018. While he was at CCU, the Chanticleers set nearly every offensive record in school history, including single-season scoring, total offense, rushing yards and passing yards.
"Joe did a tremendous job for us as a graduate assistant at Temple," Collins said about Battaglia. "He knows the offense inside and out after having been with Coach Patenaude at Coastal Carolina and then in the record-setting years at Temple. I'm really excited that Joe has joined our staff here in Atlanta."
A Syracuse, N.Y. native, Battaglia played football as a freshman at Hartwick (N.Y.) college in 2010 before sustaining an injury and transferring to Coastal Carolina. He graduated from CCU in 2014 with a bachelor's degree in business administration.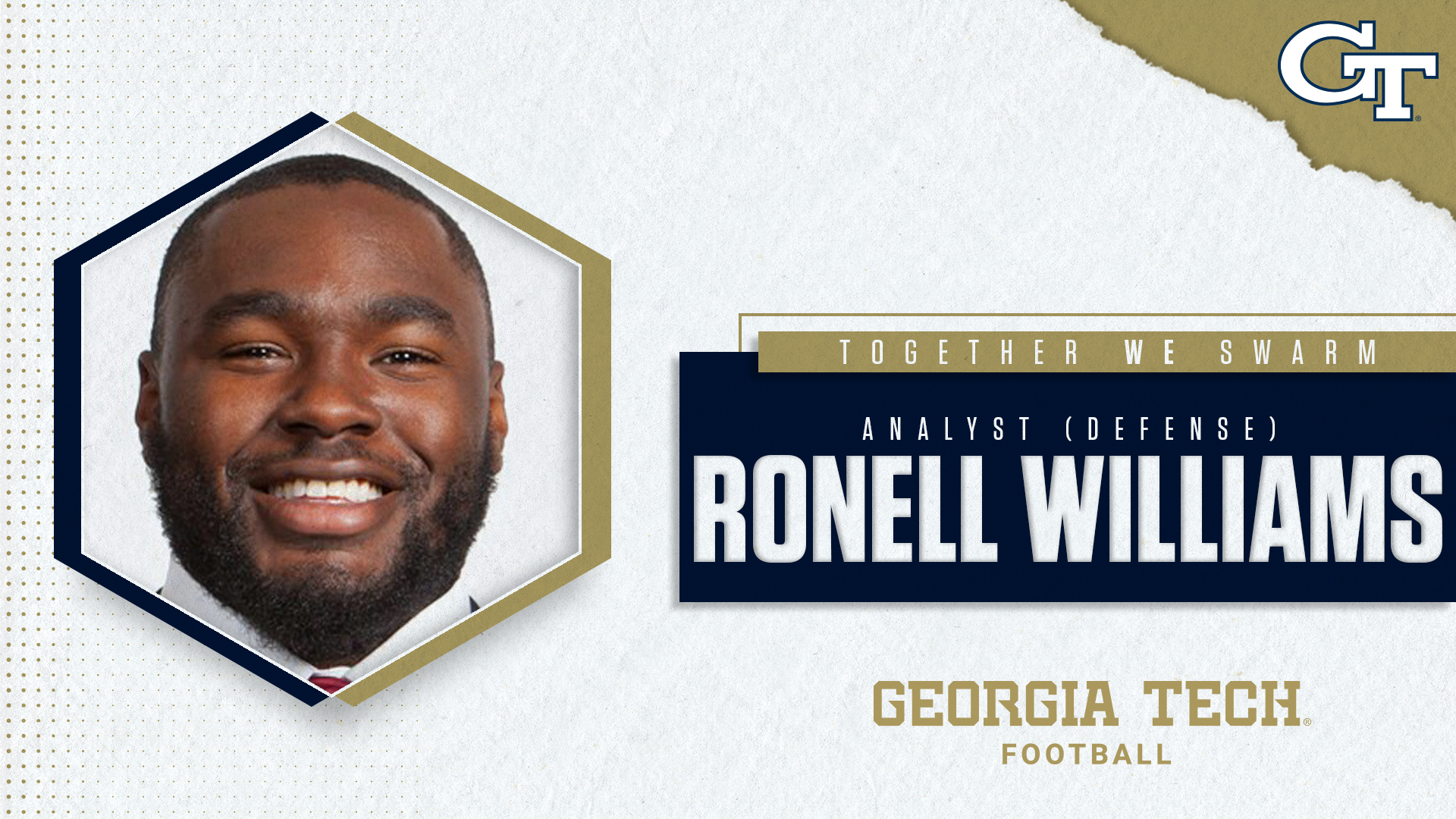 Williams began at Temple in 2017 as a graduate assistant and was promoted to analyst in 2018. During his time at TU, the Owls' defense ranked among the nation's top three in defensive touchdowns, turnovers, fumble recoveries and interceptions in 2018 and ranked 11th nationally in both sacks and tackles for loss in '17.
Prior to his arrival at Temple, Williams was linebackers coach at Widener (Pa.) University in 2016. In his one season at Widener, he coached the team's top two tacklers, Steve Gozur (89) and Tyrone Bundy (48), who earned first- and second-team all-conference recognition, respectively.
Williams played linebacker at NCAA Division II West Chester (Pa.) University from 2011-14, where he led the team in tackles for three-straight seasons. He was a three-time all-conference performer, two-time all-region honoree and, as a sophomore in 2012, became the first sophomore and third defensive player in school history to be named all-America. He was also a finalist for the Cliff Harris Award, which is given to the top defensive player in small college football. He ranks third in school history with 376 tackles.
"Ronell did an outstanding job for us on the defensive side of the ball, first as a graduate assistant, then after we elevated him to a defensive analyst at Temple," Collins said of Williams. "I was impressed with the relationships that he built throughout our time there and I'm really excited about him building relationships and helping to create a dominant defense here at Georgia Tech."
Williams, a Chester, Pa. native who gave back to his community as a mentor and counselor for the Chester Police Athletic League, various youth football leagues and the local school system, graduated from West Chester in 2014 with a bachelor's degree in exercise science (pre-occupational therapy concentration) and earned a master's degree in higher education from Temple.
In his role, Stancato will manage the brand of Georgia Tech football, primarily through the program's various social media platforms.
He arrived at Temple in 2017 as a digital content coordinator and was elevated to assistant director of operations and creative coordinator for TU football in 2018. Among his accomplishments, he was integral in Temple winning Uniform Authority's award for best uniforms in all of college football in '18.
Prior to Temple, Stancato spent time as marketing manager for the Brooklyn Cyclones (New York Mets' minor-league affiliate) and a marketing assistant at Marshall. His career began as a student assistant in the sports information office at Bloomsburg (Pa.) University.
"Santino did a tremendous job elevating the program and elevating the brand on social media throughout everything that we did at Temple to make our program one of the most visible ones in America," Collins said about Stancato. "We had the No. 1-ranked uniforms in the country in 2018 and a lot of that had to do with Santino's efforts. I'm really excited for him to help elevate the Georgia Tech brand into a national presence."
Stancato graduated from Bloomsburg in 2016 with a bachelor's degree in mass communications.
For the latest information on the Georgia Tech Yellow Jackets, follow us on Twitter (@GTAthletics), Facebook, Instagram or visit us at www.ramblinwreck.com.