THE FLATS – Georgia Tech football head coach Geoff Collins has filled two leadership positions within his support staff with the hires of chief of staff Vince Sinagra and director of football operations Scott Wallace, Tech announced on Thursday.
Sinagra and Wallace arrive at Georgia Tech from Temple, where they held the same positions on Collins' staff for the past two seasons.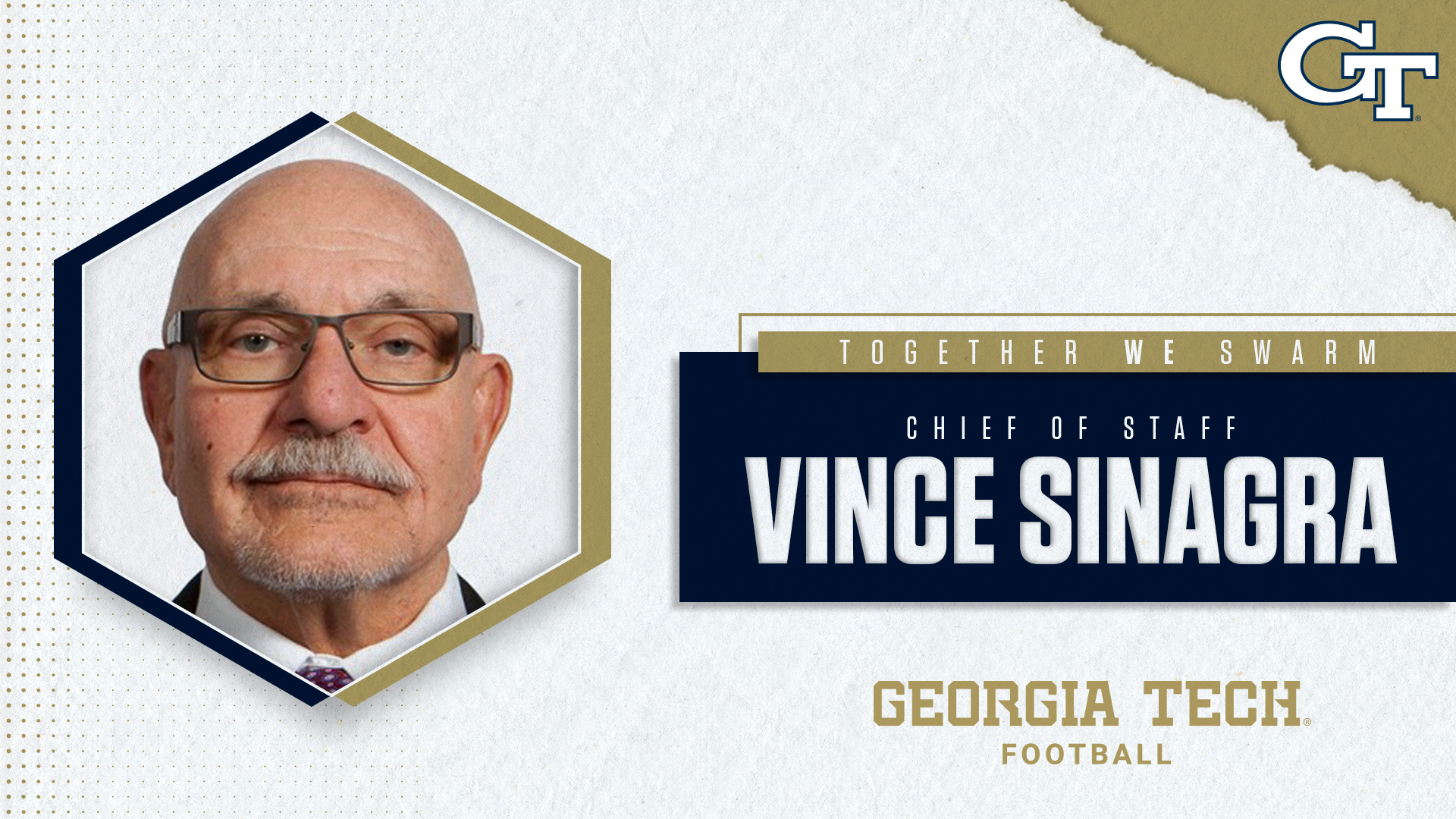 A football coach and administrator for the past 43 years, Sinagra is responsible for assisting Collins with oversight of all aspects of the Georgia Tech football program. Prior to joining Collins at Temple in 2017, Sinagra was a coach for 41 years (32 at the collegiate level), including five seasons as the head coach at Anna Maria College, an NCAA Division III program in Paxton, Mass. from 2012-16.
Sinagra's career also includes stints as a collegiate assistant coach at Anna Maria (defensive coordinator – 2010-11), Norfolk State (linebackers – 2008-09), VMI (defensive coordinator – 2006-07), Stony Brook (defensive coordinator – 2004-05), Holy Cross (linebackers/special teams coordinator – 1999-2003), Hofstra (defensive coordinator – 1998; wide receivers – 1993), Fordham (defensive coordinator – 1994-97), Bloomsburg (defensive coordinator – 1988-93) and Rhode Island (defensive line – 1976-77). Collins served as a graduate assistant and coached linebackers under Sinagra at Fordham in 1996.
"I've known Coach Sinagra for more than 20 years," Collins said of Sinagra. "He was the defensive coordinator at Fordham University, I was his G.A. He's a huge mentor of mine and a great human being. He did a lot of things for the football program at Temple and he'll do the same now for our football program here at Georgia Tech."
Sinagra also served as athletics director for six years at Milford (Conn.) Academy (1981-87). He was Milford Academy's football head coach from 1978-81. A Brooklyn, N.Y. native, Sinagra was a three-year starter at defensive tackle at Rhode Island, where he earned a bachelor's degree in physical education and health in 1975 and a master's in physical education, health and recreation in 1983. He played professionally for the Philadelphia Bell of the World Football League and the Toronto Argonauts of the Canadian Football League.
Joining Sinagra as part of the Georgia Tech family is his wife, Elise.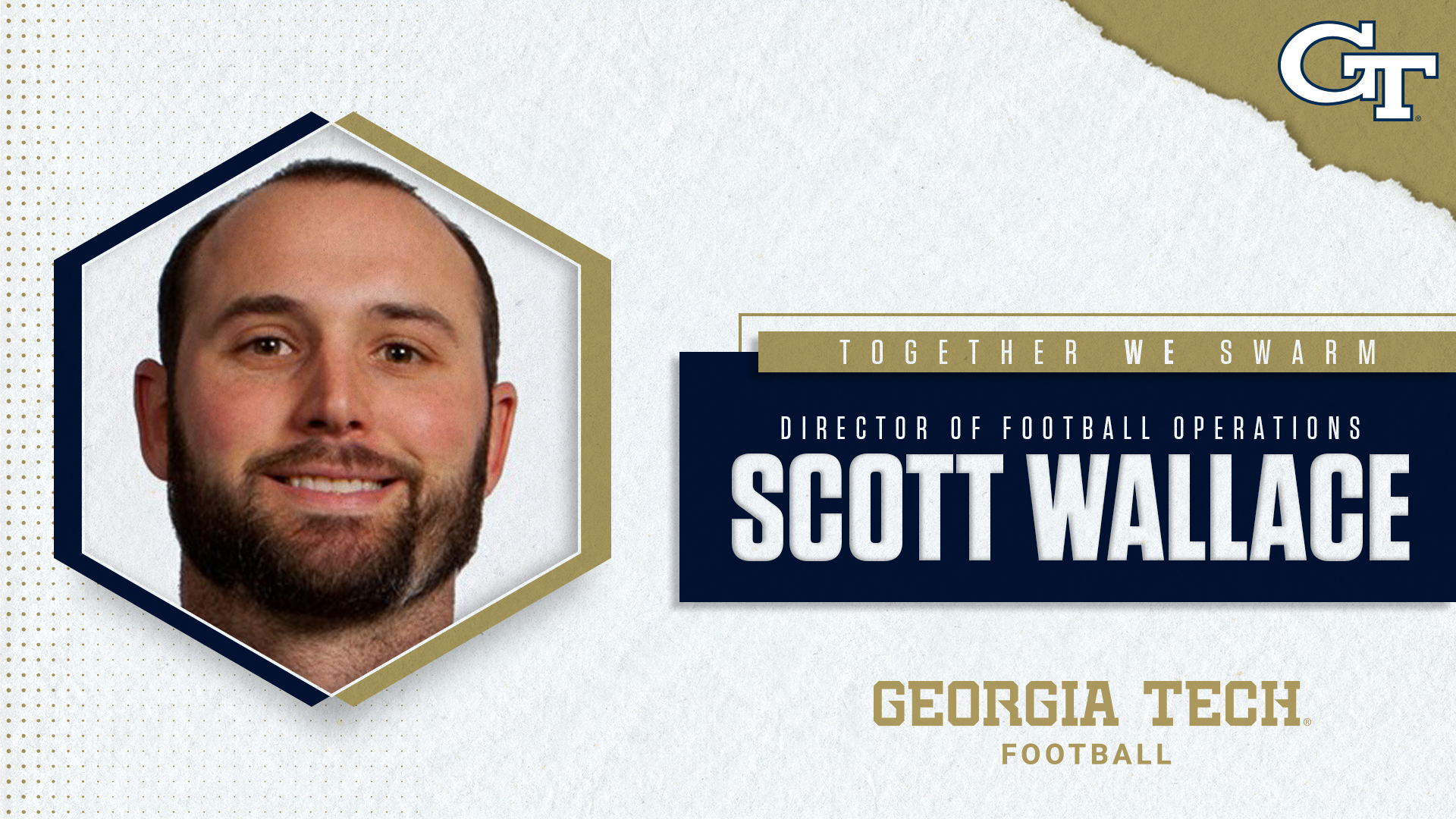 As director of football operations, Wallace will direct day-to-day operations of the football program, oversee all team meals and lodging, assist with summer camps and clinics and manage the football program's budget. He was at Temple for five seasons (2014-18), including the last four as director of football operations and the last two under Collins. He began his stint at TU as the football program's coordinator of internal operations.
Wallace's professional career also includes stints at Delaware (assistant to the director of football operations – 2012-13) and his alma mater, California (Pa.), where he worked in the development department from 2010-11. He has also held roles with the Washington Wild Things minor-league baseball team and served as a high school basketball assistant coach.
"Scott comes to us from Temple. He did a great job running the football operation there," Collins said about Wallace. "I'm excited for him to help set up our processes and how we do things in this program on a daily basis to help our student-athletes develop in every single phase of their lives."
After beginning his collegiate career at UMass, Wallace played quarterback and defensive back at California (Pa.) from 2009-11. He earned a bachelor's degree in sports management from the school in 2011.
For the latest information on the Georgia Tech Yellow Jackets, follow us on Twitter (@GTAthletics), Facebook, Instagram or visit us at www.ramblinwreck.com.