Six former Georgia Tech football standouts are on the opening-day roster for the Atlanta Legends in the newly formed Alliance of American Football, which begins its inaugural season this weekend.
T.J. Barnes (Georgia Tech DL – 2009-12), Freddie Burden (OL – 2013-16), KeShun Freeman (DL – 2014-17), Corey Griffin (DB – 2014-17), Justin Thomas (QB – 2013-16) and Brandon Watts (LB – 2010-13) are all members of the hometown Legends, which open their 10-game season at the Orlando Apollos on Saturday at 8 p.m. The game will be televised regionally on CBS.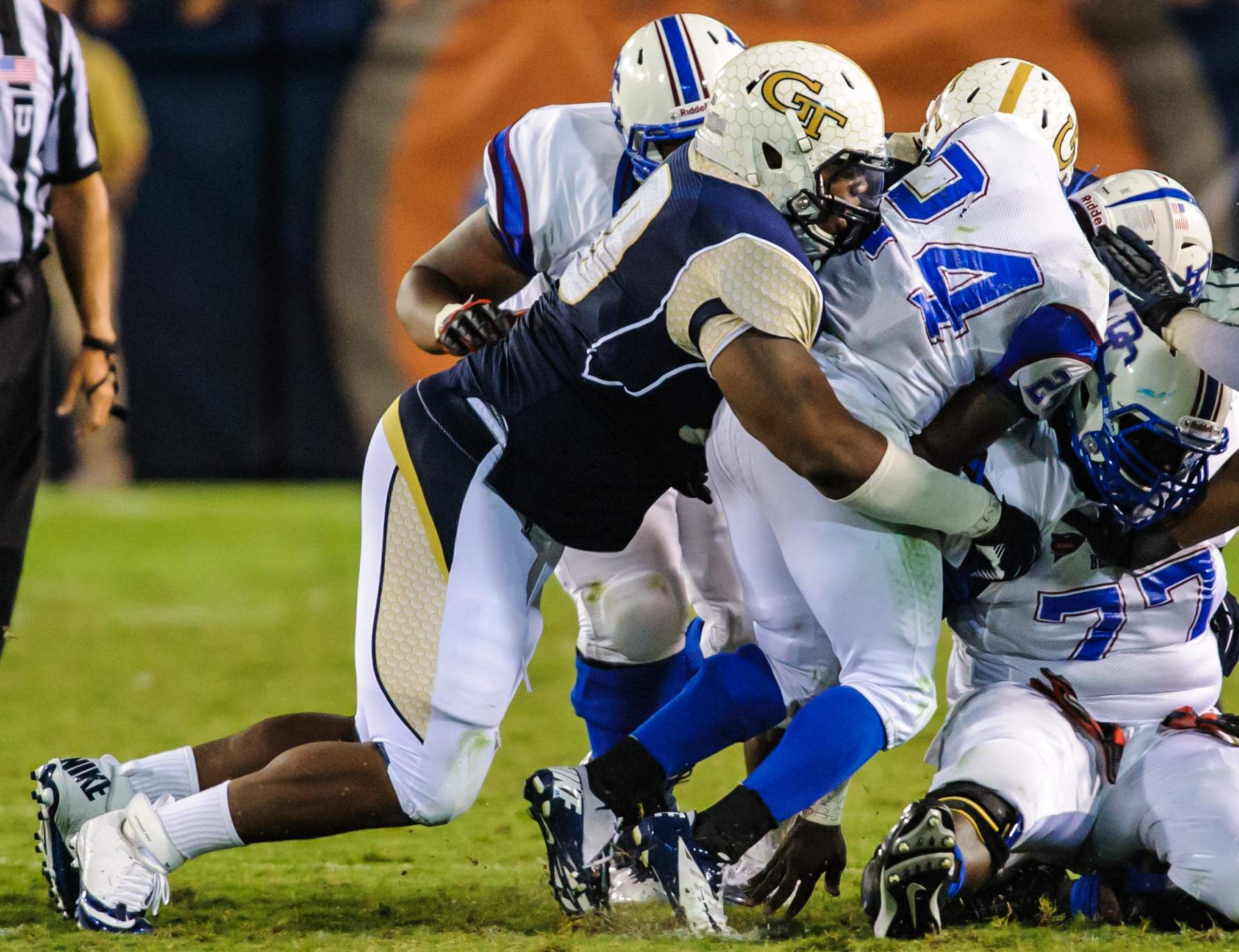 Former Yellow Jacket T.J. Barnes will be the Atlanta Legends' starting nose tackle when they open the inaugural AAF season on Saturday at Orlando.
Three of the six former Yellow Jackets on Atlanta's roster are listed as starters for Saturday's opener – Burden at center, Barnes at nose tackle and Watts at outside linebacker. Freeman (linebacker) and Thomas (wide receiver) are both playing different positions for the Legends than they did at Tech.
Atlanta opens its five-game home schedule on Sunday, Feb. 24 against the Birmingham Iron. The Legends play their home games at Georgia State Stadium (formerly Turner Field), four miles from where the six former Jackets played collegiate football at Bobby Dodd Stadium.