GEORGIA TECH HEAD COACH PAUL JOHNSON
Opening Statement:
"It was a heck of a football game. I'm really proud of our team, we dug down and made some plays. It wasn't always pretty but we made fewer mistakes then they did and we were able to capitalize on a couple of their mistakes and come out on top. At times we played good on defense and then that last drive with seven minutes left, six-and-a-half whatever it was and to be able to run that out was huge. Really proud of our team and the way they played. It wasn't always perfect, it wasn't pretty. It's not gonna be a real pretty stat game because I think in the first half both teams had the ball four times. It was like an academy game it seemed like, but I learned a long time ago that 27 is more than 21 so that's all that matters."
On TaQuon Marshall's passing game:
"He was 3-for-4. The one on the last drive, the third-down pass to Jalen (Camp) was huge. The play to Brad (Stewart) ran a heck of a ride, that guy must have almost fell down because he was wide open. I thought he did well in the passing game. They (Miami) were running a lot of upcharges and we were having a hard time reading the triple at times, but there on that last drive, the third-down play, we kind of caught them on the midline and caught them on the upcharge and got a big first down and once we got the first down it was kind of over."
On their punting game and Pressley Harvin III's performance:
"He [Pressley Harvin III] might be the best punter in the country and we don't ever hardly use him. Tonight, he had to punt, and he was huge. He is the guy to flip the field and then when we came out and missed a couple of blocks on the first drive in the third quarter and he just killed the thing and the guy muffed it and it huge. Even though we couldn't get it in we got three points."
On Miami's third-down conversions:
"We are much better off at getting them third-and-3 than we are third-and-10. Without looking at the tape it is hard to single guys out. We probably had a lot of guys who played well. They (Miami) are a very athletic team. They have a lot of good players, especially defensively. I was talking to a couple of scouts and they seem to think that they have seven or eight players on defense are NFL players, so they are some athletes."
On clawing back out of the 1-3 start to the season and becoming bowl eligible:
"I'm happy for the kids. It is something they wanted to do. I told them after the game we weren't just trying to get to six, you have to get to six before we can get to seven or eight or whatever. We still have a lot to play for. We are playing a lot better now than we were playing earlier in the year. We kind of dug ourselves out of the big hole we dug ourselves in. "
On the defense in the second half:
"I thought we got some stops in the third quarter. Other than the 95-yard drive in the fourth quarter, I think that's the only time they (Miami) had the ball. I believe they just had the ball once in the fourth quarter."
On deep passes from the Miami offense:
"We struggle playing the deep ball some so you know they (Miami) are going to test you, and they did. They have some really good receivers, No. 4 (Jeff Thomas Miami) is really fast and a really good player, and then they have some tall guys. They were mass protecting some and running some deep routes, but I thought overall for the most part our guys did pretty good."
On Miami's Aussie-style punt that resulted in a turnover:
"They (Miami) have struggled punting the ball. We got it fixed at half-time. It's like I told the coaches in charge of that, just rush it. You're not going to get a return. We almost blocked the one there in the third quarter. In fact, I think if our guy hadn't pulled up he probably would have, but you're not going to get a return. Then in the second half, they went ahead and kicked them, but Brad (Stewart) did a nice job of fair catching them."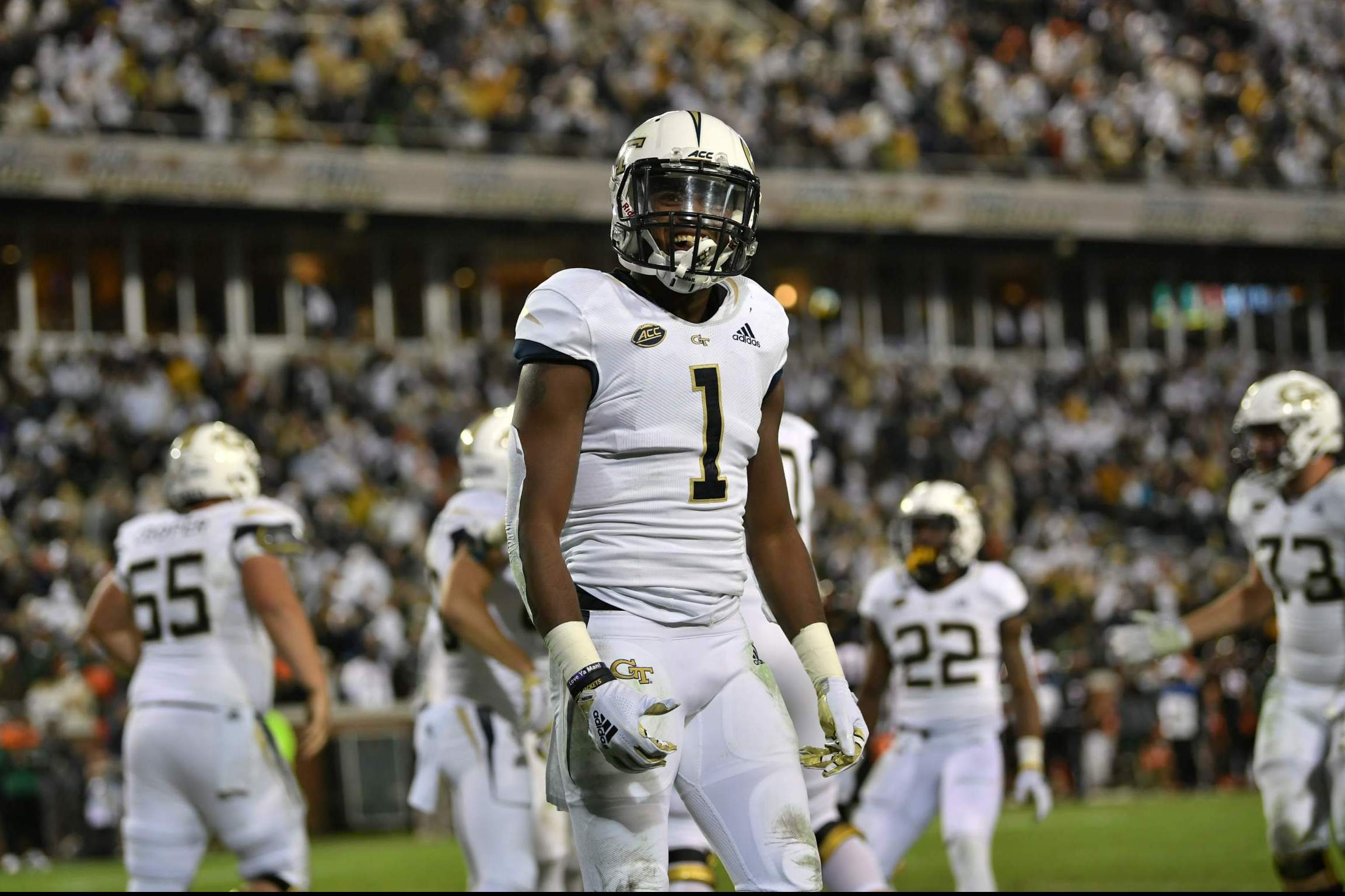 MIAMI HEAD COACH MARK RICHT
Opening Statement
"Georgia Tech did what they had to do to win the game. Congratulations to them and Paul. I thought our guys fought their tails off. It certainly was a game that was marred by some turnovers that hurt us, obviously … some penalties.
"But for the most part, I thought we blocked well. I thought (Miami QB) N'Kosi (Perry) played very well. I thought (Miami RB) Travis Homer played like a warrior. There were others that, I'm sure, did great things on offense.
"Defensively, I thought our boys battled. It's obviously a different type of offense that's difficult to prepare for, but I think our coaches did a good job. We got some big stops after some turnovers to force field goals, which I thought was huge.
"We couldn't get a stop at the end, obviously. I'm sure that'll wear on everybody's mind. But I'm proud of our team. I know those guys will keep fighting. I know they care about their seniors. They're going to act like men, and men are going to get back to work and fight their tails off for their teammates, and for their school and for their fan base."
On N'Kosi Perry's performance
"I thought he threw the ball on the money. I thought he threw with authority. He was going to the right guys. He made some nice scrambles. On the fumble on the short-yardage play, under center … the QB-center exchange, sometimes you can't … sometimes it happens so fast you can't tell exactly what happened. I thought he played with confidence, I thought he threw the ball with confidence. I know there were dropped balls; I can't even count how many there were. But there were a few. He had some really nice third-down conversions. I thought he did a lot of things very well."
On what made containing (Tech QB) TaQuon Marshall so challenging
"It's what they do. They run the ball extremely well up the gut, which sometimes opens up the quarterback run. He got most of his yards, it looked to me, on the faking of a sweep and coming out the back end on a naked more than anything. It seemed like when he got free the most, it was on some kind of misdirection play. He's a talented kid, good player."
On whether Tech's controlling the ball changed preparation
"Not really, other than we knew every possession was going to be precious for us. We knew that we weren't going to get as many as we normally get. The thing we did that hurt us more than anything was, we had two special-teams turnovers. That keeps you from getting the ball back. You can't have that. We did have the one fumble (on offense), so three turnovers is bad news in a game like this.
"We had some nice drives going and had a couple of holding calls that were hard to overcome, forces you to punt. If I had to do [a play] over again, that fourth-and-4 at midfield, or whatever it was … we ran the ball on third down, expecting to go for it on fourth down, but we lost a yard or two and decided to punt the ball away, hopefully down inside the 10, but we got it inside the 20. But, we probably should have gone for it on fourth down, if I had to do it again."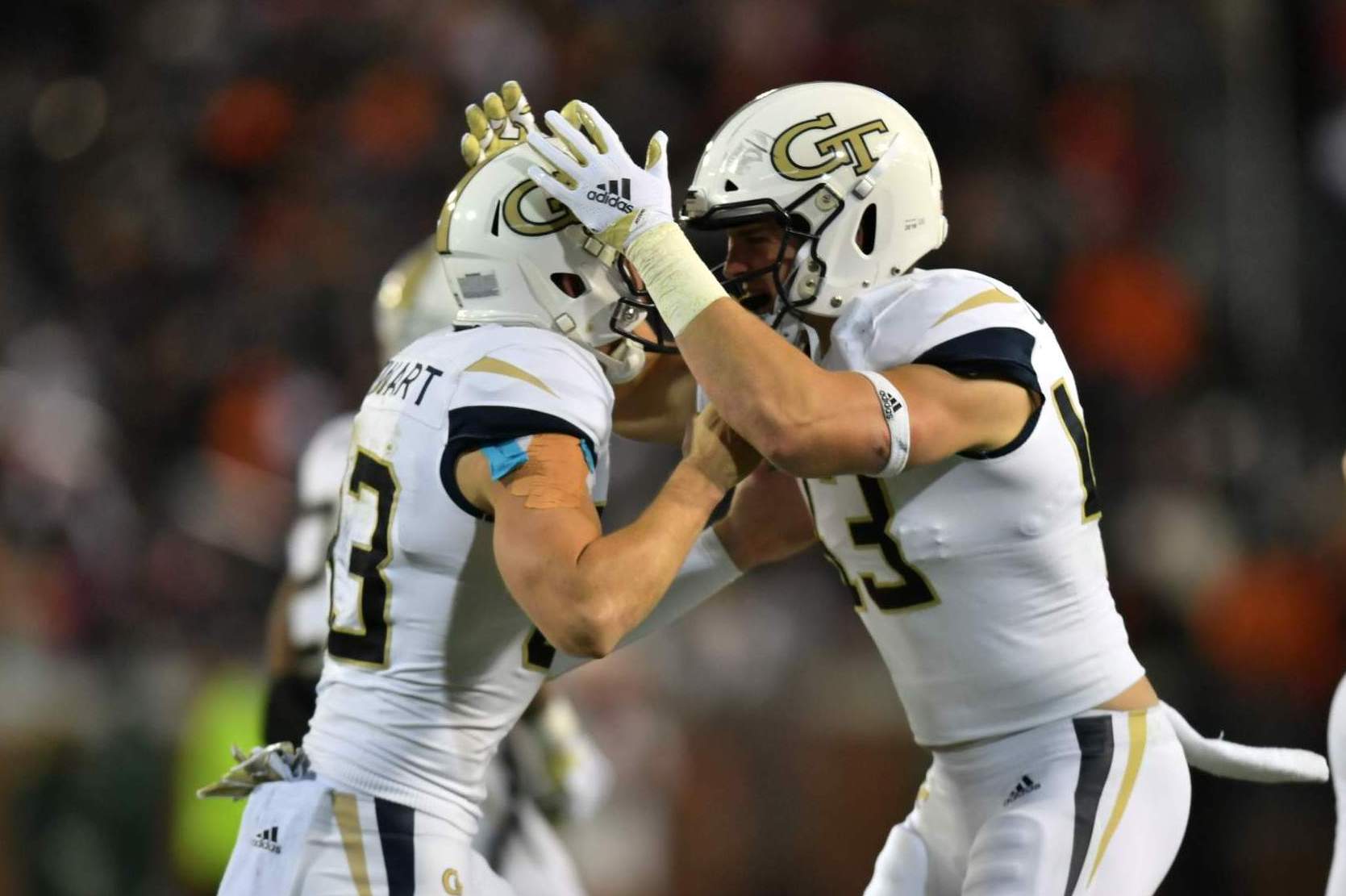 GEORGIA TECH PLAYERS
TRE SWILLING, DB, RS-FR
On being tested throughout the game by the Miami passing game:
"They had very good receivers—fast and athletic—and each matchup required me to play to my strengths. I just wanted to be able to compete and challenge every route. The first time, I gave up an easy catch, and after that, I wanted to keep continuing to challenge every route for every receiver."
On the team's focus during this stretch and the team's reaction after the game:
"We always say that the next game is our biggest game, and we gave the game away when we played last year on the fourth down play where the ball bounced around and was caught by Miami. Going through that, being on the sideline, it helped my focus for this game to be able to execute on defense. This being our sixth win­ was also important to our seniors to be bowl eligible for them after not getting a bowl game last year."
BRAD STEWART, WR, SR
On what it means to beat Miami this week:
"I hadn't beat them yet, so that was awesome, considering the loss last year. It's crazy how time flies… I remember coming in as a freshman and looking back from then to now, it's just great to be playing with all the guys and especially the seniors… I've enjoyed every single moment."
On QB TaQuon Marshall's play in this game:
"Growing up with Taquon these past four years, having a relationship with him as a best friend and a brother, he has shown the past couple of weeks—battling through injuries and while being a captain on the team—that he is involved and encouraging of everyone on offense and it showed tonight. He really did his work this week in practice, did his studying on the game, his reps in practice and it showed. I'm looking forward to what's coming the next few games."
TAQUON MARSHALL, QB, SR
On what was happening in the huddle on the last drive:
"I didn't have to say much because they all knew what was on the line. I think the main vocal person in the huddle was Brad, which was the case all night­—just letting people know what the situations were. I knew that we needed to keep the ball for six minutes, get a few first downs, let Miami use their timeouts, and then run the clock down. I knew we didn't want to put the ball back in their hands and leave it up to the defense."
On the third-down completion to Jalen Camp during the final drive in the fourth quarter:
"I saw that Jalen didn't get a clean release, but then I saw him get inside and look at me, and I knew we were on the same page. From there, I knew I could put the ball up in the air in the middle and go let him get it. After I got up off the ground everybody was cheering, so I knew he caught it and that it was a first down. To me, that was the biggest play of the game, if Jalen doesn't make that play, we have to punt the ball back to Miami with momentum, and maybe they go down and score—making us having to make a last second drive."