The 2018 Georgia Tech Sports Hall of Fame class includes All-Americans Steven Blackwood (baseball), two-time NBA champion and Olympic medalist Chris Bosh (basketball), veteran NFL defensive lineman Michael Johnson, Adriane Lapsley Butler (track and field), Kristi Miller-North (tennis) and Chan Song (golf), as well as longtime athletics fundraiser Jack Thompson.
A limited number of tickets are on sale for the annual Induction Dinner this Friday, Sept. 21 (reception at 6 p.m., dinner and program at 7 p.m.) at $150 each. They can be purchased online (click here).
By Jon Cooper | The Good Word
Chan Song has always been able to talk the talk when it comes to golf. That's a skill serving him quite well in his present occupation as an analyst for the Golf Channel in his native Thailand.
As important, the Chiang Mai, Thailand, native always walked the walk. He did some of his best walking from 2002 through 2005 while at Georgia Tech.
Song was a three-time GCAA All-American, a two-time GCAA All-America Scholar, two-time All-ACC, ACC Rookie of the Year, and four time member of the All-ACC Honor Roll, while playing an integral role in Georgia Tech teams that reached the NCAA Championships four straight years and twice finished as the runner-up. Chan was a reliable ironman — he was pretty good with a putter and driver, as well — playing in 48 of 49 possible tournaments for the Yellow Jackets in his four years.
You can now call him a Georgia Tech Sports Hall of Famer.
The oldest of three children from a golfing family — both younger sisters, Aree and Naree, were junior stars that played on the LPGA Tour — Chan actually was blindsided by the news that he would become the 37th golfer in program history to enter the Hall, where he'll join teammates Troy Matteson (Class of '13), Kris Mikkelsen (Class of '15), Nicholas Thompson (Class of '16) and Roberto Castro (Class of '17).
Chan Song's Georgia Tech Hall of Fame highlight reel
The Good Word: What was your reaction to getting the call about your induction into the Georgia Tech Sports Hall of Fame?
Chan Song: "I was in Thailand. My first thought, I was a bit shocked as I did not think I could join such an elite list of past inductees like Matt Kuchar and Stewart Cink. After the initial shock, I thought about my father who passed away five years ago and how proud he must have been.
"I honestly didn't expect to get it. I've been a little bit out of the loop with the States. I talk to Coach (Bruce) Heppler from time to time and — actually, as I put two and two together —  he asked me about six months ago, 'What's the best way to reach you?' I said email then (Associate Director Communications and Public Relations) Mike (Stamus) sent me an email and said, 'Give me a call when you get a chance.' He kind of broke the news to me and I was a little bit stunned, but in a good way. I'm very honored."
TGW: At what age did you start playing golf?
Song:  "I started playing when I was like 10. I have two sisters (Aree and Naree). We always used to play. We were raised playing golf. We were quite good junior players. I mean under-18, they were like 1 and 2 in the women's division, I was No. 2 under-18 in the U.S. so we were a golfing family. They went on to play the LPGA Tour, and I went to college, Georgia Tech."
TGW: Who wins in a family golfing outing?
Song: My sister, Aree, for sure. Aree is the one who played on the LPGA for like 10 years. She made over a million dollars in career earnings. Of course, if we played the same tees, that's a different story. (laughs)
TGW: When did you come over to the U.S. from Thailand?
Song:  "In 1996. I was like 12. My dad wanted to send me to a boarding school in the U.S. and wanted me to get the experience of being by myself. I was kind of a rowdy little kid back then, so he wanted to curb my enthusiasm a little bit. But he also wanted me to learn about golf and get better at it, which I did. I have to thank my dad for that."
TGW: What led you to choosing Georgia Tech?
Song:  "I chose it because of my good friend and teammate, Michael Barbosa. I met Michael once I moved to the Sarasota, Fla., to attend boarding school, The David Ledbetter Golf Academy. We were good friends. We played junior golf together. I was recruited by Texas, University of Florida, Oklahoma State…basically all the Division I golf power houses, but my father basically said, 'Son, you are going wherever Barbosa is going!'"
TGW: When did you know you'd be good at golf?
Song:  "I did not really know (laughs). Even to this day, I still think I'm decent but not great. In all seriousness, once I received a full scholarship to come play golf for Tech, that was when I said to myself, 'I guess I'm not so bad after all.'"
There'd be no argument from the rest of the ACC and NCAA.
In 2002, Song was named honorable mention All-America and ACC Rookie of the Year, the third Yellow Jacket to earn the honor, following Matt Kuchar (1997) and Bryce Molder (1998). He earned the honor by shooting 72.76, with three top-10 finishes. He also was named to his first of four straight ACC Academic Honor Rolls (interestingly, he and Barbosa would both go 4-for-4). The Jackets won the ACC and finished second at the NCAA Championship.
The following year, Chan won his first of back-to-back Charles Yates Cups, the team award for outstanding academic achievement. On the course, he stepped up big in the NCAA East Regional, helping Tech to a second-place finish, shooting a team-best five-under 211.
As a junior, he set a new career-low, shooting 72.64, with a top-10 finish, and earned All-America and All-ACC honors, one of three Jackets to go all-conference. In the NCAAs he finished at +3, second on the team to Nick Thompson, as Tech tied for fifth overall.
He saved his best for last, shooting a career-low 71.50, with six top-10s. He led Georgia Tech in the ACC Championship, shooting a 2-under 214, then shot 207 (-6), tying Castro for team's low score in the NCAA East Region as the Jackets got back to the NCAA Finals, finishing national runner-up. He'd earn the team's Watts Gunn Trophy for most improved player. For his career, Song chalked up 11 top-10 finishes.
TGW: What was your greatest memory of Georgia Tech Golf?
Song:  "I think it was my freshman year, the ACC Championships. I was ACC Rookie of the Year. I remember walking down 18, it was a par-5, knowing that we had already won, and my teammates were there, the boosters were there, all my family and friends were there. It's just a good feeling winning your conference. That was a good memory. We played in four NCAA Championships. Finishing second was really good, but it (stinks) that we didn't win. You play a sport, ANY sport, you play to win. Looking back on it, though it stings that we weren't able to get one I wouldn't trade it for anything."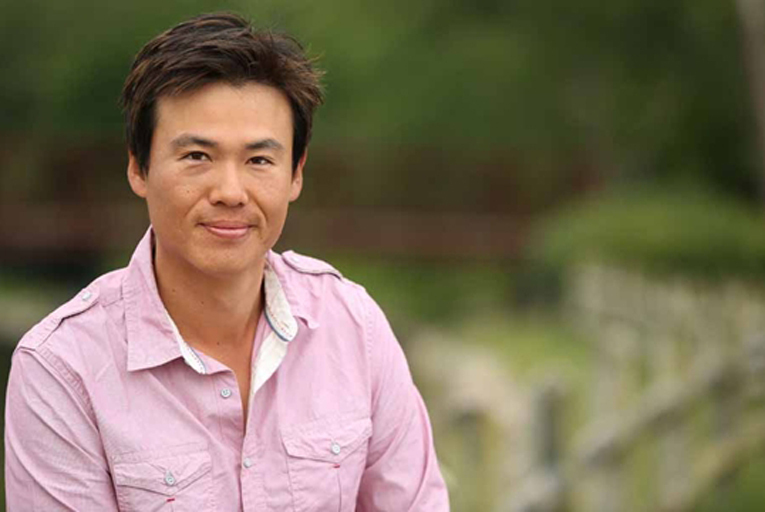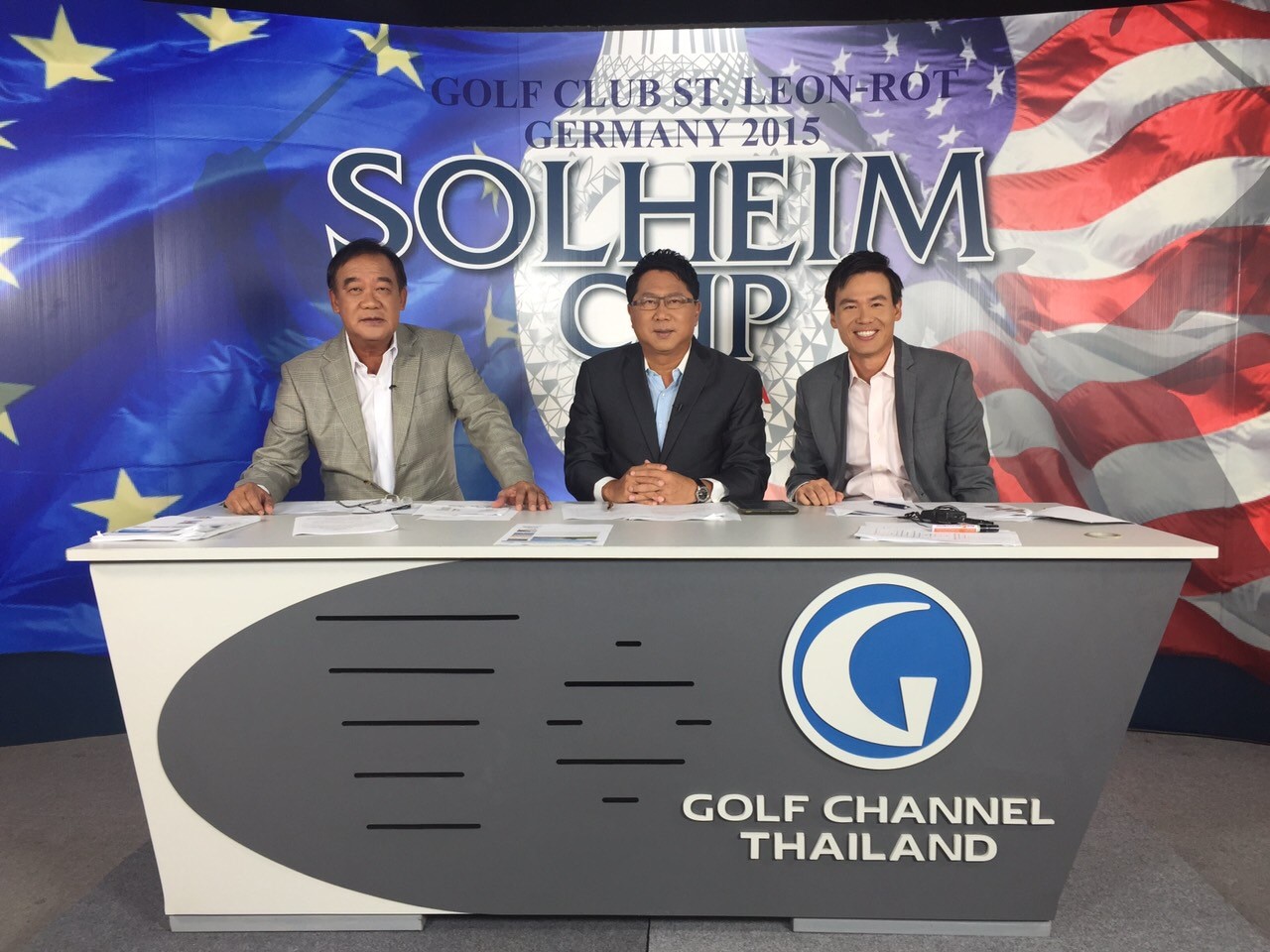 Chan Song appeared on the Golf Channel's Big Break series, and is now an analyst for the network in his native Thailand.
TGW: How competitive was the atmosphere among the team?
Song:  "Guys that I played with, Roberto Castro, Troy Matteson, and Nick Thompson, those guys made it to the Web.com, The PGA Tour. Honestly, most of the guys on the GT golf team had the ability to play on the PGA Tour, but it may not be what everybody wanted. Everyone had their own goals and dreams. The team was always competitive both on and off the golf course. Coach Heppler did a great job instilling that early on in my career at Tech. It was the Tech golf team culture. Everything was earned and not handed to you. You had to work your (tail) off for everything. That's always been the way it is, and I'm sure it still is at Tech. We were in a program where it's rich in history. I think of the guys in the past that have paved the way, (David) Duval, (Stewart) Cink, (Matt) Kuchar, Charlie Rymer, all those guys, that's kind of the GT way, the Yellow Jacket way."
After graduating in 2005, Song played professionally for almost six years, primarily internationally. He'd have to cut short his playing career due to an injury, but knew he wanted to stay around the game. His knowledge and personality led to his getting hired at the Golf Channel.
He'll gladly take at least one weekend off, however, to come back to Georgia Tech for the Sports Hall of Fame induction ceremonies.
TGW: What were some of the highlights of your pro career?
Song:  "I once held playing privileges for four different world golf tours at the same time back in 2007; Asian Tour, European Tour, Japan Golf Tour, and the Asian Golf Tour."
TGW: How did you get involved with Golf Channel?
Song:  "I was a contestant for the Big Break back in 2012 and had a blast learning about production. Along the way was fortunate enough to cross paths with the CEO of Golf Channel Thailand. We kept in touch, and he eventually asked me to relocate and come work for him in my native country of Thailand. I enjoy being around the sport and love everything about the game, so I'm happy I get to talk about it every day. The hardest part is adjusting to the language again. Although Thai is my native tongue, I moved to the USA at a young age, so it took awhile to get used to reading and writing again."
TGW: Speaking of writing, have you started working on your speech?
Song:  (laughs)  "I have not started working on my speech at all. I've been so busy. All the commentating is nighttime (Thailand is 12 hours ahead of the U.S.). Most likely Coach Heppler will introduce me. He is going to do a video intro.
"I reached out to Coach (Heppler) and, unfortunately, he said he won't be there because he has a tournament that weekend (Georgia Tech will be playing the Maui Jim Intercollegiate in Scottsdale, Arizona). I think, believe it or not, The Tour Championship, the FedEx Cup-Coca Cola, also is that weekend and Kuchar and the guys will be busy doing their thing. It's the FedEx Cup final so it's totally understandable. At Tech, we were student-athletes so we understood, if we can't be there because of some prior commitment, that's okay. Everybody understands."