THE FLATS – Georgia Tech has been selected to play in the first live football game to ever air on the new ACC Network, the ACC announced on Friday. The Yellow Jackets will travel to Clemson for the network debut, which will be played on Thursday, Aug. 29, 2019.
The 85th all-time meeting between Georgia Tech and Clemson will mark the eighth time overall, but the first time since 1962, that the longtime rivals have squared off in a season opener.
The contest will also mark the debut of Georgia Tech's new head coach, following this week's announcement that 11-year head coach Paul Johnson will step down after next month's bowl game.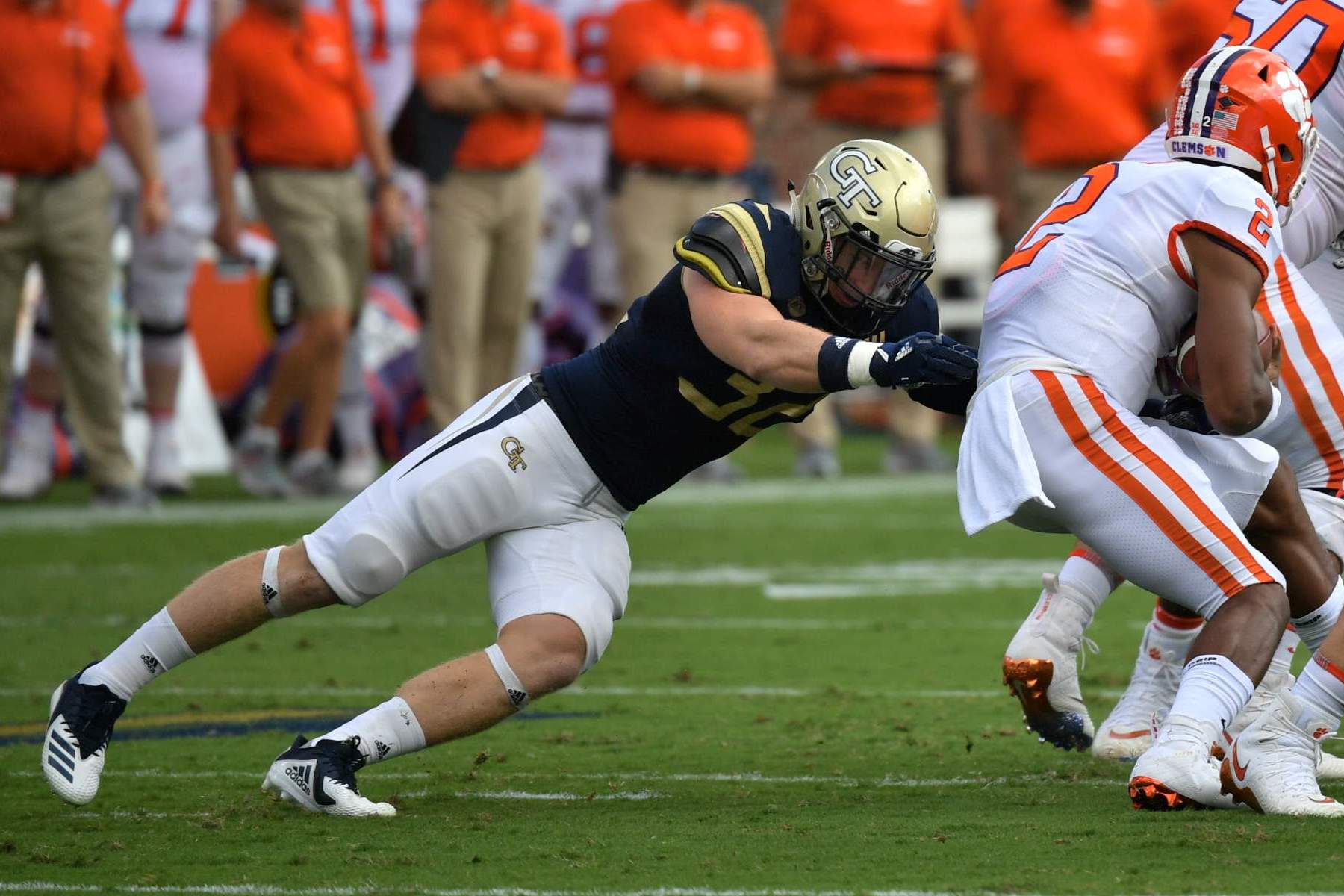 David Curry and the Yellow Jackets will play Clemson in the ACC Network's first-ever live football game on Thursday, Aug. 29, 2019.
With the opener finalized, the Yellow Jackets' first three games of the 2019 season are now set. Following the opener at Clemson, the Jackets will host USF (Sept. 7) and The Citadel (Sept. 14) at Bobby Dodd Stadium. Non-conference dates at Temple (Sept. 28) and versus archrival Georgia (Nov. 30) are also set. The ACC will announce the remainder of Georgia Tech's 2019 schedule early next year.
Owned and operated by ESPN in partnership with the Atlantic Coast Conference, ACC Network is a new 24/7 national network dedicated to ACC sports set to launch August 22, 2019. Approximately 450 live contests, including 40 regular-season football games, will be televised annually, plus a complement of news and information shows and original programming. Together, ACC Network's TV and digital platforms will feature 1,300 ACC events in its first year. ESPN has been televising ACC content since 1979 and has exclusive rights to every conference-controlled game across sports and championships.
For the latest information on the Georgia Tech Yellow Jackets, follow us on Twitter (@GTAthletics), Facebook, Instagram or visit us at www.ramblinwreck.com.