THE FLATS – Gus Felder, who served as the director of strength and conditioning at Miami (Fla.) for the past three years, has joined Georgia Tech as a player development coach, Tech announced on Monday.
Felder will work directly with Georgia Tech's football program, under the direction of head football strength and conditioning coach Lewis Caralla.
"We are all very excited for Gus to be joining the family," Georgia Tech football head coach Geoff Collins said. "Our goal is to build the best developmental program in college football and to help our players reach their goals in every phase of their life. The addition of Gus to our strength and conditioning staff will help us achieve that goal."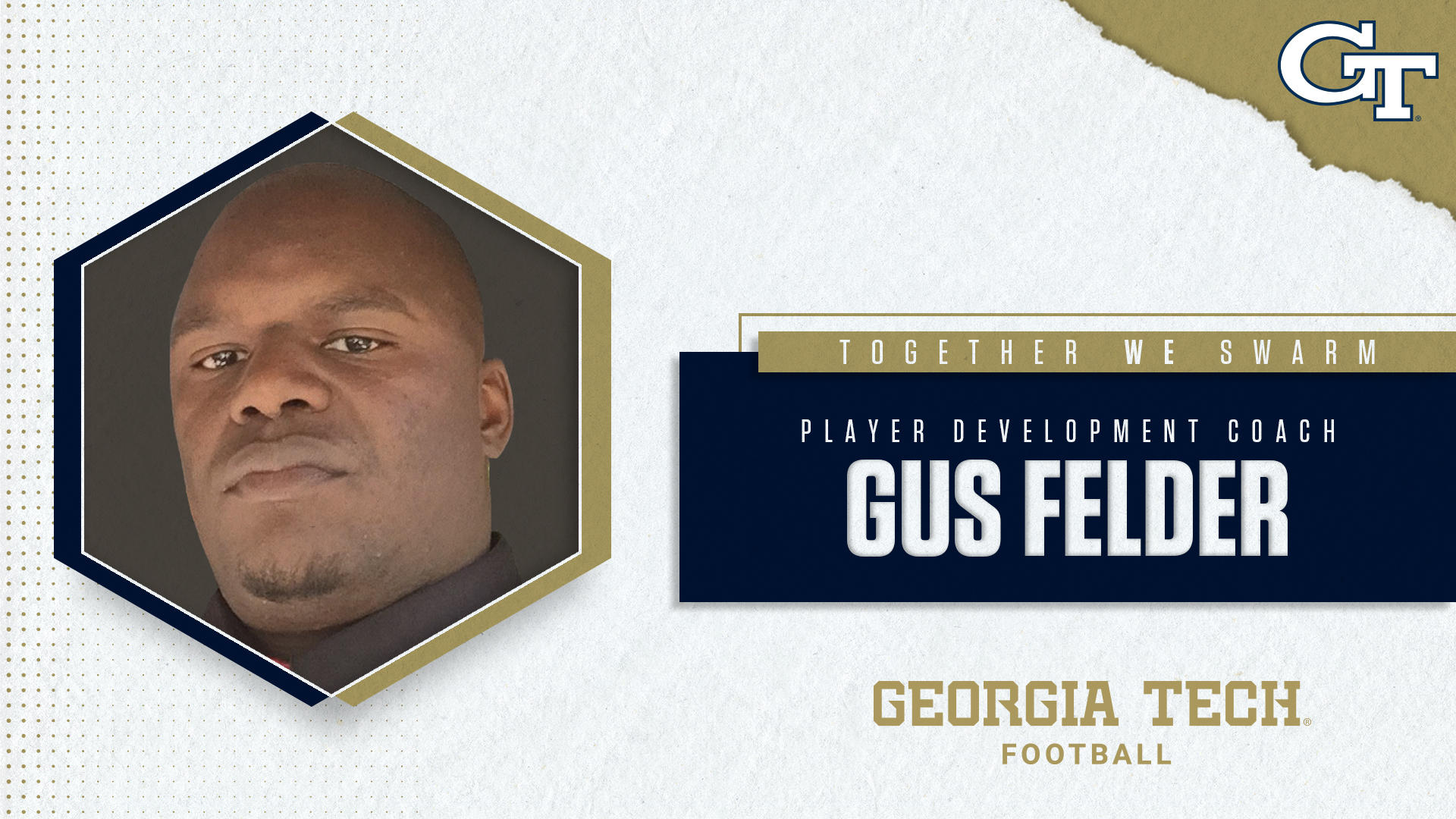 Felder has more than a decade of experience as a strength and conditioning coach, including a total of six-and-a-half years as director of strength and conditioning at Miami (2016-18), Clark Atlanta (2012-14) and Cheyney (2005-07). His resume also includes two seasons as an assistant director of strength and conditioning at Georgia (2014-15) and two years as a graduate assistant strength coach at Penn State (2010-12). He has also coached football at the high school level at Simon Gratz H.S. (Philadelphia), Melbourne (Fla.) H.S. and State College (Pa.) Area H.S.
Felder played football collegiately at Penn State, where he was a left tackle and left guard from 1998-2002 and was named all-Big Ten as a junior and senior. He earned both bachelor's (kinesiology – 2001) and master's degrees (educational leadership – 2012) from Penn State.
"I can't express how excited I am to be back in Atlanta and to be a part of the Georgia Tech family," Felder said. "I can't wait to get started!"
A North Philadelphia native, Felder was an all-America offensive lineman at Berwick Area H.S. He and his wife, Kelly, have five children: Destiny, Jazmine, Alexa, E.J. and Faith.
For the latest information on the Georgia Tech Yellow Jackets, follow us on Twitter (@GTAthletics), Facebook, Instagram or visit us at www.ramblinwreck.com.