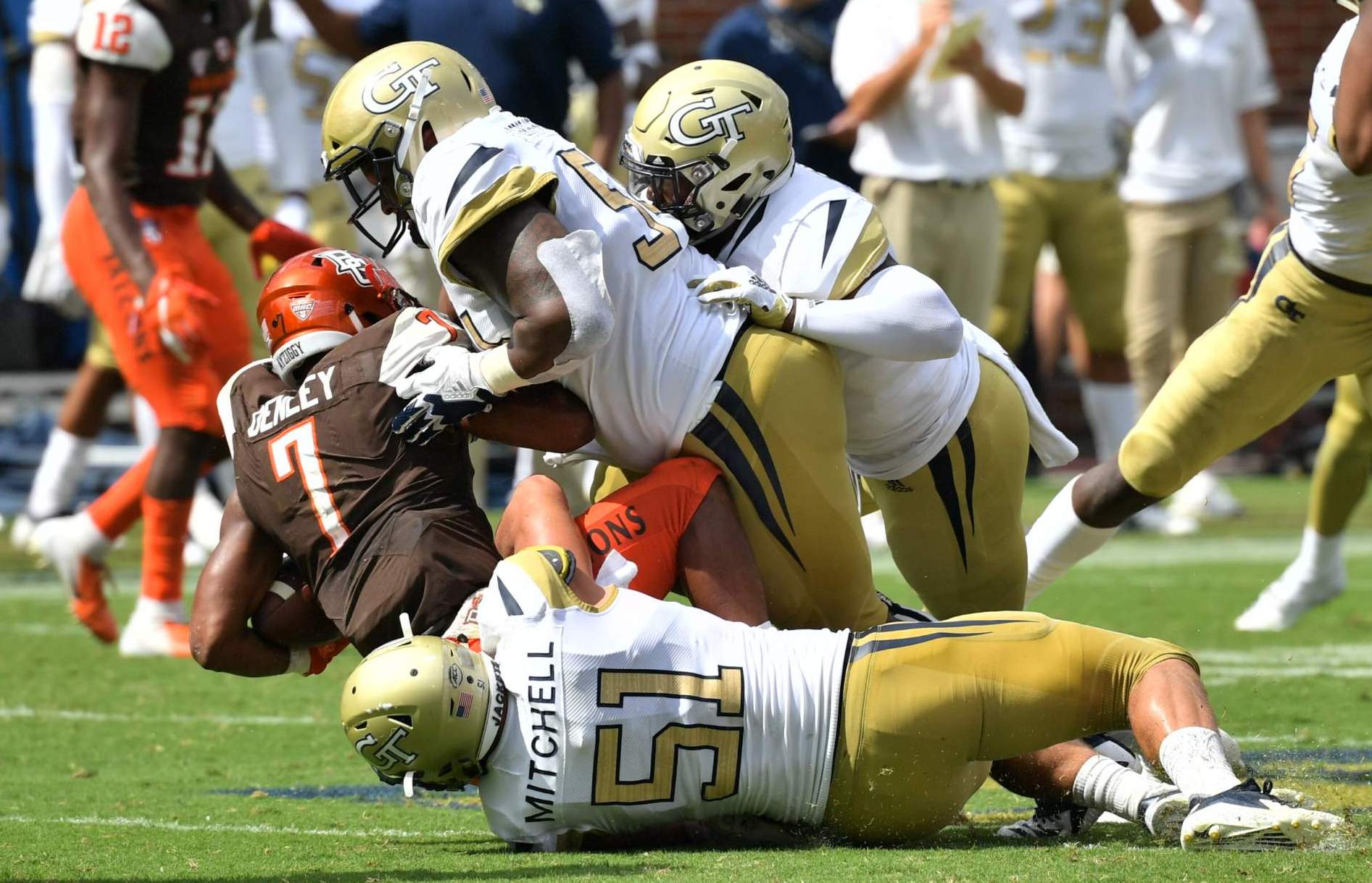 Top Storylines
• Having snapped a three-game overall losing streak with a convincing 63-17 win over Bowling Green last Saturday, Georgia Tech sets its sights on ending a seven-game skid in games played away from home when it visits Louisville for a nationally televised Atlantic Coast Conference battle on Friday night.
• Georgia Tech is in search of its first win away from home since its 33-18 triumph over Kentucky in the 2016 TaxSlayer Bowl (Dec. 31, 2016) and its first true road victory since it beat Georgia, 28-27, on Nov. 26, 2016 in Athens, Ga.
• Despite the fact that they've been conference-mates since 2014, Georgia Tech and Louisville are meeting for the first time on the gridiron. The last time that Georgia Tech had a conference matchup against a team that it had never faced before was in 1988 when it squared off with Maryland for the first time (Maryland won the ACC contest, 13-8, on Oct. 8, 1988).
• Georgia Tech has dominated its rotating opponents from the ACC Atlantic Division under head coach Paul Johnson. Since Johnson's arrival at Georgia Tech in 2008, the Yellow Jackets are 14-1 against rotating opponents from the Atlantic Division — 3-0 vs. Boston College, 3-0 vs. Florida State, 2-0 vs. Maryland, 2-1 vs. NC State, 1-0 vs. Syracuse and 3-0 vs. Wake Forest.
• This week's game marks only the 11th time in school history and the second time in the last 50 years that Georgia Tech has played a regular-season game on a Friday.
• Georgia Tech's defense has already matched its total from all of last season with 10 takeaways this season. The Yellow Jackets' seven interceptions are one more than they had all of last year. The Jackets are tied for 11th nationally in interceptions and are tied for 13th in total takeaways.
For the latest information on the Georgia Tech Yellow Jackets, follow us on Twitter (@GTAthletics), Facebook, Instagram or visit us at www.ramblinwreck.com.