Presented by Cookout, Andy Demetra catches up with Tech basketball forward Moses Wright.
One of the most improved players in the ACC, Moses Wright nearly doubled his scoring and rebounding averages from his sophomore year. His shooting percentages improved as well (6.1% FG, 3.3% 3pt, 12.8% FT). A consistent performer all season long, Wright had only seven games in single-digit points, never two games in a row until the last three games of the season.
He posted a historic performance for a Tech player at Syracuse, scoring 33 points with 10 rebounds. The 33 points tied the third-most ever recorded by a Tech player in an ACC road game, and were the most for a Jacket in an ACC road game in nearly 20 years. It beat his previous career best by eight points, having scored as many as 20 points only twice in his career previously. He made 14 of 17 field goal attempts in the game, with the 14 field goals the third-most ever by a Tech player against an ACC team.
Wright finished the season as Tech's No. 3 scorer (13.0 ppg, 21st in the ACC) and No. 2 rebounder (7.0 rpg, 14th ACC) and connected on 53.1 percent of his shots from the floor (No. 3 in the ACC). He averaged 13.4 points in ACC games (19th) while grabbing 6.8 rebounds per game (15th ACC) and hitting 50.5 percent from the floor (No. 4 ACC).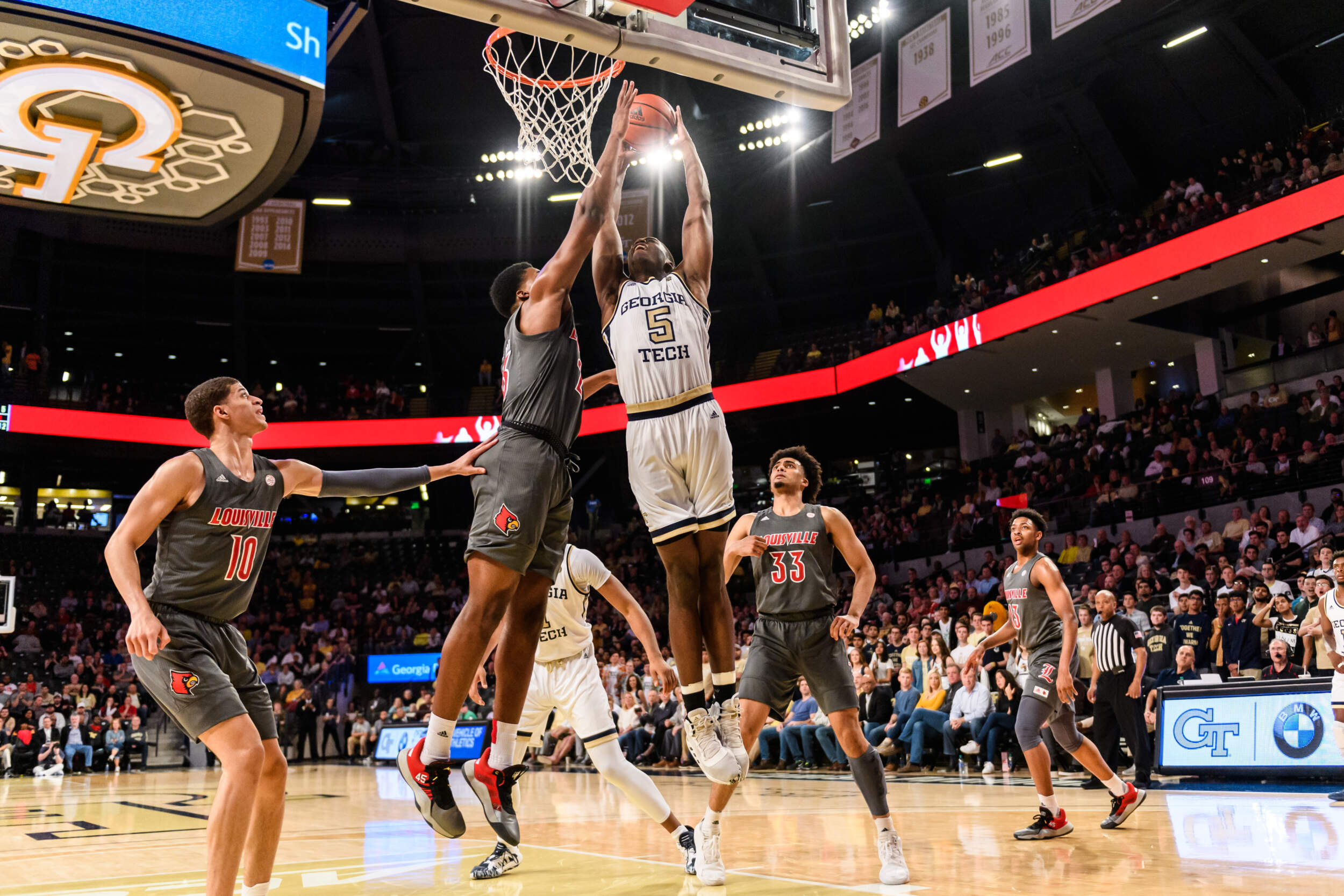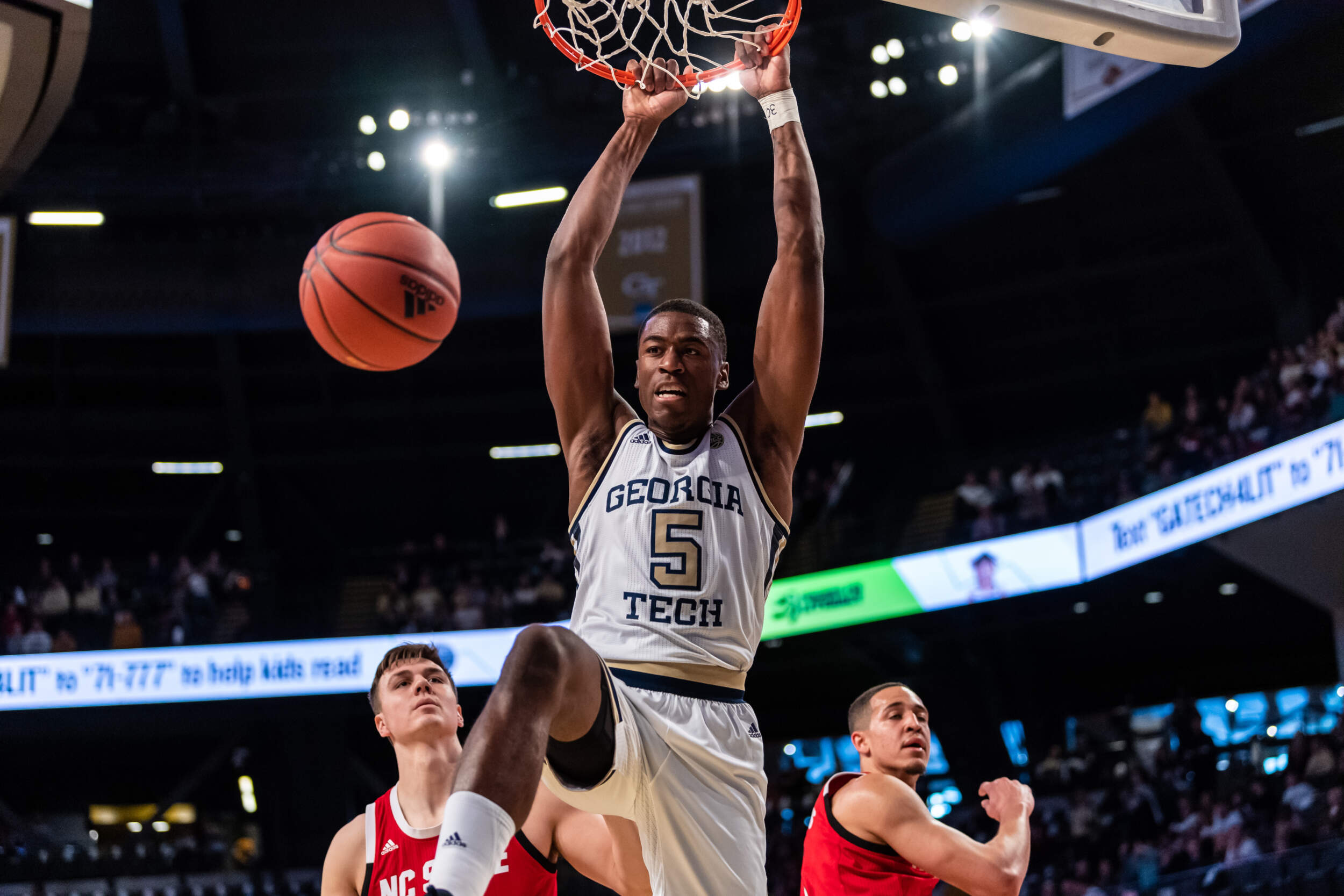 Moses Wright was one of the most improved players in the Atlantic Coast Conference last season, ranking among the conference leaders in scoring, rebounding and field goal percentage.
Alexander-Tharpe Fund
The Alexander-Tharpe Fund is the fundraising arm of Georgia Tech athletics, providing scholarship, operations and facilities support for Georgia Tech's 400-plus student-athletes. Be a part of developing Georgia Tech's Everyday Champions and helping the Yellow Jackets compete for championships at the highest levels of college athletics by supporting the A-T Fund's Annual Athletic Scholarship Fund, which directly provides scholarships for Georgia Tech student-athletes, and Athletics Initiative 2020, Georgia Tech athletics' ongoing $125 million initiative to allow Tech to recruit the nation's most elite student-athletes, build a better student-athlete once they arrive on The Flats and, ultimately, win! To learn more about supporting the Yellow Jackets, visit atfund.org.   
ABOUT GEORGIA TECH MEN'S BASKETBALL
Georgia Tech has been a member of the Atlantic Coast Conference since 1979, won three ACC Championships (1985, 1990, 1993), played in the NCAA Tournament 16 times and played in two Final Fours (1990, 2004). Connect with Georgia Tech Men's Basketball on social media by liking their Facebook Page, or following on Twitter (@GTMBB) and Instagram. For more information on Tech basketball, visit Ramblinwreck.com.