Kenny Anderson, Dennis Scott and Brian Oliver certainly could be called ... A Classic Combination
Georgia Tech coach Bobby Cremins is talking about chemistry. Not the kind found in the laboratory, but on the hardwood.
"You can't really discuss it," he said. "You can't really dissect it. I've had teams with bad chemistry. Last year, we didn't have it. It comes from the players."
Cremins, creator of the chemistry that brought Tech and its "Lethal Weapon 3" to the Final Four, can only marvel at what inadvertently was wrought.
"I had no idea that Kenny would fit in as well as he has," he said. "How could I know that?"
"Kenny" is, of course, Kenny Anderson, the splendid point guard who came out of Rego Park, N.Y., a working-class neighborhood in the borough of Queens, to become the trigger man for Tech's offense. Anderson joined Brian Oliver, a senior, and a revitalized Dennis Scott, a junior, for a blitzkrieg of the ACC and the NCAA Tournament.
After a mid-season stumble in which they lost three straight ACC games and effectively took themselves out of competition for the regular-season title, the Yellow Jackets recovered and won 16 of 18 games to put them in the Final Four, the first ever in Tech history. It was during the middle of the slump, a 91-90 loss to Clemson, that a television graphic for the first time dubbed the Tech trio "Lethal Weapon 3." The name stuck. Cremins and the Tech players now refer to "Lethal Weapon 3" as if it were a separate entity.
They also refer to the slump as a time when their chemistry was tested, but proved solid.
"Before, if we had gone through three losses, there would have been people pointing fingers, saying so-and-so wasn't doing his job and stuff like that," Scott said. "That didn't happen. Nobody blamed anyone else. We knew we had to pull together and we did."
Pulling together, Tech assembled its late-season run and capped it by defeating North Carolina, Duke and Virginia in the ACC Tournament to win the championship. Then came the four-game sweep of the NCAA Southeast Regional, giving the Yellow Jackets a 28-6 record, the best ever for a Tech team.
During the season, "Lethal Weapon 3" was Tech's offense, averaging 78 percent of its points.
Anderson, Scott and Oliver each averaged more than 20 points a game, a combined 69.6 points. It was the first time in the 36-year history of the ACC that three players on one team averaged 20 or more per game.
In defeating Minnesota 93-91 for the Regional championship in New Orleans, "Lethal Weapon 3" reached its apex. With Scott scoring 40 points, Anderson 30 and Oliver 19, the three accounted for 89 of Tech's 93 points and took 52 of 56 shots.
All season critics wondered when Tech's three-on-five game was going to run out of steam. It never did, until "Lethal Weapon 3" and its supporting cast met Nevada-Las Vegas for a spot in the national championship game, a scenario few would have believed possible for Tech when the season began. And those who wondered before the season about the possible clash of egos on the Tech team would never have envisioned the unlikely chorus which rang out over Bourbon Street that week.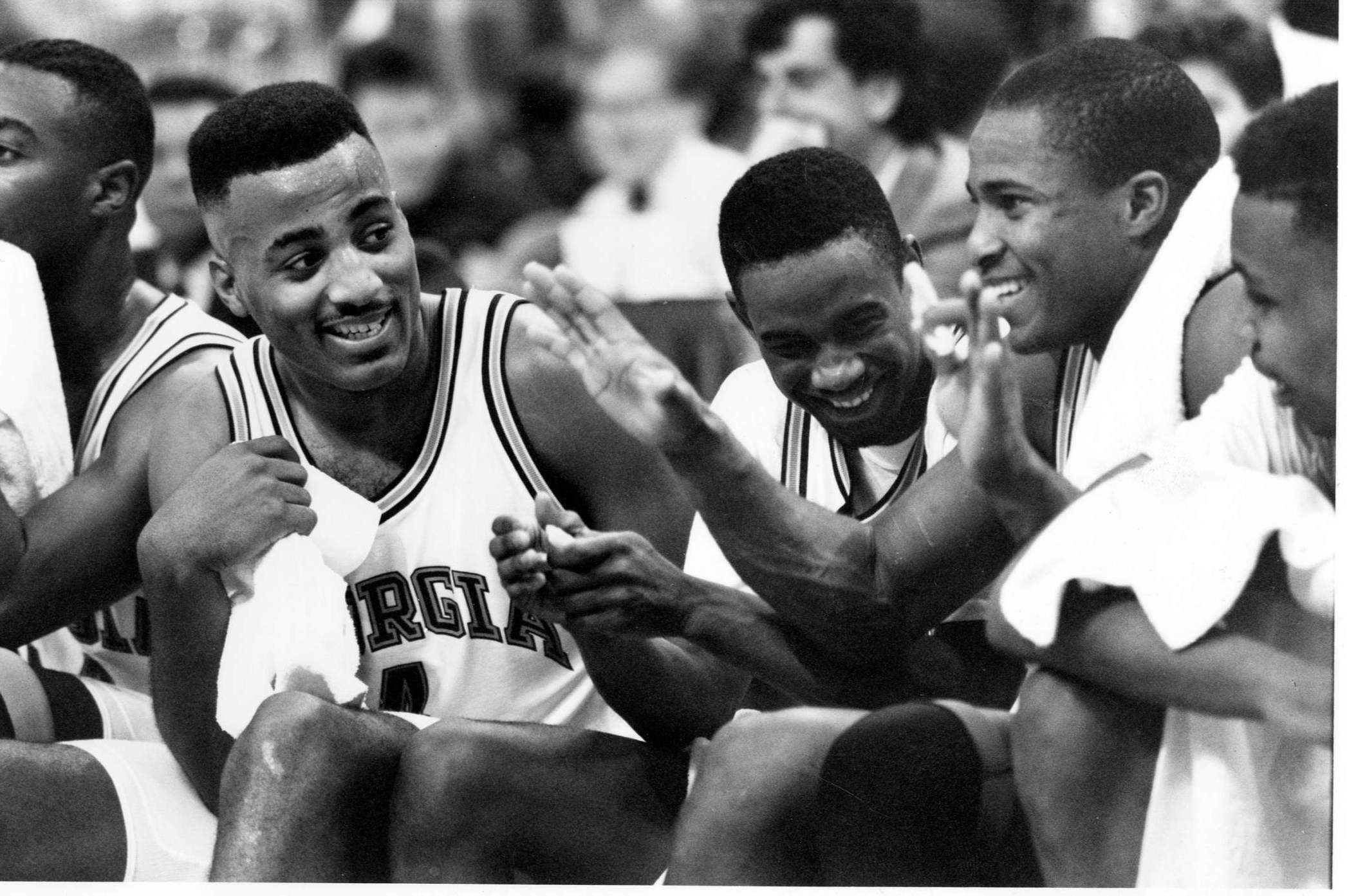 ACC NETWORK – COMING AUG. 22
The ACC Network is a linear and digital platform dedicated to 24/7 coverage of ACC sports. It will exclusively televise approximately 450 live events each year, including approximately 40 football games (beginning with Georgia Tech's 2019 season opener at Clemson on Aug. 29), as well as 150 men's and women's basketball contests.
Don't get shut out! For more information and to learn if your cable/satellite/digital provider is committed to carrying the ACC Network, visit GetACCN.com. Georgia Tech fans whose cable/satellite/digital providers aren't already committed to carrying the ACC Network are urged to contact their providers and ask for the ACC Network to be a part of their subscription.