Market Ready is the professional development program that provides the resources for student-athletes  to determine their career interests, develop resumes, prepare for job interviews, learn how to market themselves in the work force, and assist with internship opportunities and potential full time employment upon completion of their degree. Our goal is to ensure that every graduate is prepared for success in their desired career path. Programs leverage Letterwinners, alumni, GT faculty, and business professionals as resources and industry connections. The GTAA also partners with Center for Career Discovery and Development, sharing a resource to better service the student-athletes.
Click here to see the four-year Market Ready Career Plan. 
Career programs include:
5th Street Bridge Program– Click here (link to poster pdf) to see the featured poster of our 2018 summer internship placements. Over 100 student-athletes interned with companies this past year!
Student Athlete Career Reception– Fall networking program for companies to interact with student-athletes and meet prospects for full time and internship opportunities.
Networking Nights-Industry specific networking events occur in the spring to allow student-athletes to expand their professional network in a particular career field, and meet employers, alumni, and former student-athletes.
Industry Pipelines– Student-athlete led industry pipelines seek to connect and engage student-athletes with peers pursuing similar jobs and ultimately make connections that are beneficial for life after graduation. Through these Industry Clubs, student-athletes will network with employers, offer information and awareness about job opportunities, meet with alumni, and gain experience in the field.
Pipeline groups include: Finance & Investments, Real Estate & Building Construction, Pre-Health Degrees, Business, Pre-Law & Government, Engineering & Computer Science, Sports & Communications, and Education & Public Policy.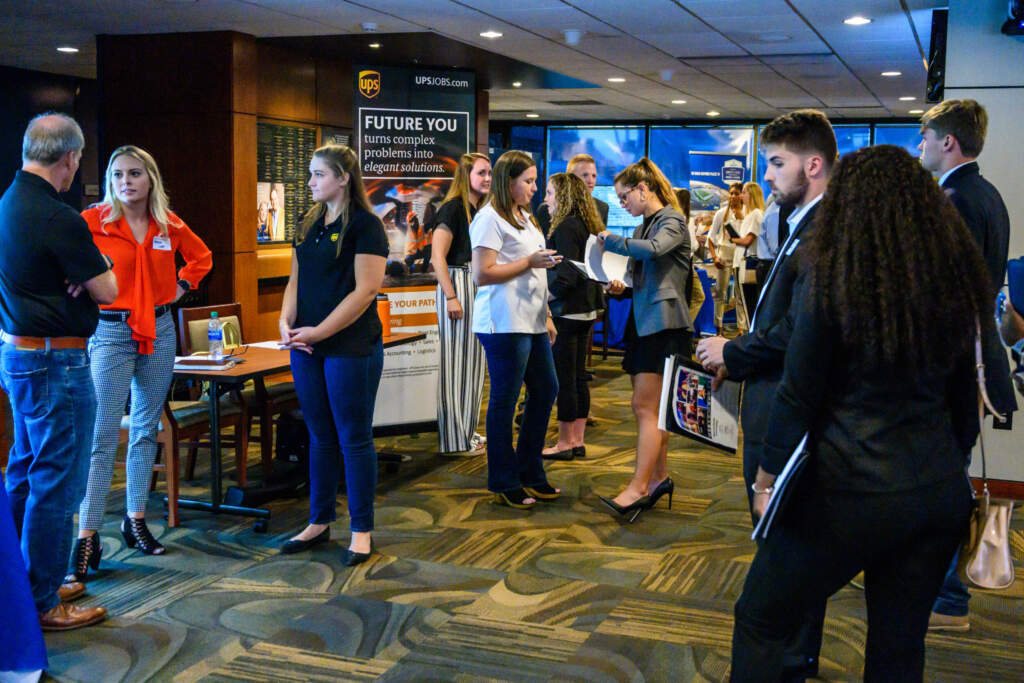 Are you interested in connecting with or hiring student-athletes? We always look for more industry mentors and employer/company relations. Click here to see how employers can get involved. For more information please e-mail Maureen Tremblay, Career Development Coordinator, at mtremblay@athletics.gatech.edu.