The goal of leadership development within the Total Person program is to create student-athletes who are self-aware, can build positive teams, and guide others with their positive influence. Multiple leadership programs are offered to target the needs of all student-athletes and create more cohesive character development opportunities for all individuals.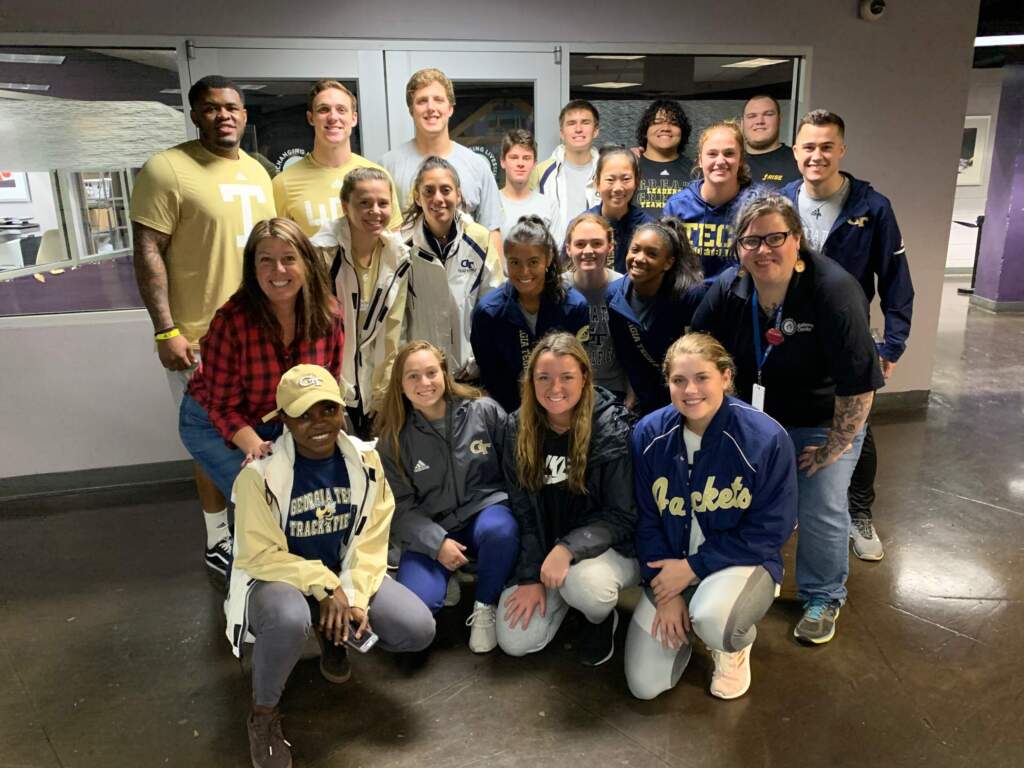 Student-Athlete Advisory Board (SAAB)
Team representatives act as the bridge between their peers, coaching staff, administration, and the NCAA. SAAB serves all student-athletes by planning social events, organizing community service, and supporting and advocating for their peers. Sub-committee focuses within the group include awareness initiatives, social programs, community service, and legislation discussions at the ACC and NCAA level. Creating 'one family' among all the sports teams is one of SAAB's biggest goals each year.
2020-2021 President: Hugh Chapman, Baseball
Leadership Academy- JumpStart Jackets
All incoming students participate in our orientation program to transition into college. They learn self-awareness and leadership techniques, integrate with peers, and volunteer in the community. This program introduces the essentials for success at Tech, and introduces techniques to determine student-athletes' purpose, goals, and mission.
Captain's Table
Designated team leaders and captains have the opportunity to engage with executive staff, develop their leadership skills, and offer input around athletic related issues.